Back to all posts
Posted on
Guest Readers for Read-In Week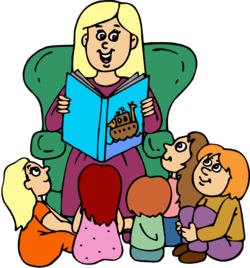 We are looking for guest readers for our Read-In Week, October 1 - 4. This is a great way for you to get to know our school community and model fluent reading to our children. We will be happy to provide you a selection of books or you may bring one or two books of your choice.
Please email donna.jossy@eips.ca or candace.sargeant@eips.ca with your contact information and we will get back to you with a date and time based on your preference.
We are so grateful that you want to be a part of our Read-In Week as a guest reader.