Back to all posts
Posted on
March Monthly Update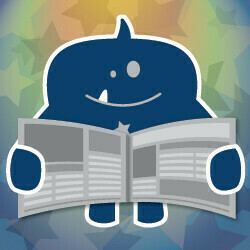 Notes from the Principal's Desk:
Spring is almost upon us! Everyone will be happy to get outside and breathe fresh air after nearly a month straight of indoor recesses. Spring is always a time that brings much hope and a renewed sense of energy (along with green grass). It is also the time of year where we get to reflect upon the growth and learning our students have made over the school year. We are so proud of the tremendous amount of learning that has taken place at Woodbridge so far this year!
Term 2 report cards will be published on March 15th after school. Please take some time to review your child's progress before signing up for Parent-Teacher Interviews, which take place on March 19th and 20th from 4:30-7:30. Instructions for how to sign up can be found on our homepage. We hope to see everyone there.
We are so excited for the upcoming Oil Kings game on March 16th. This will be an awesome opportunity for the Woodbridge Community to get together outside of school hours for a fun, family filled afternoon. We hope to see all students who are planning on attending the game at our recess singing practices in preparation for the pre-game songs (The Hockey Song and The Zamboni Song).

If you are a parent of a grade 4, 5 or 6 student you certainly know that we are in speech season! Students have been busy crafting, memorizing and rehearsing their speeches in preparation for their upcoming class competitions. It makes me so proud each year to be able to hear how well all of our students perform under the pressure of speaking in front of an audience. Everyone is welcome to join us during the afternoon of March 21st to watch the top students in grades 4, 5 and 6 compete for a chance to participate in the Elk Island Public Schools' Speech Competition Finals on April 18th at the Agora Center.
Parental Involvement
We need to give a huge shout out to all of the parent volunteers who have helped at the school over the past month, along with our School Council and Parent's Association. Thank you to Tara, Julie B., Alexia, Ashlee, Zoe, Deamber, Collen, and Jenny!
We would also like to thank the Parent's Association for bringing in the Rocks and Rings Curling program at the end of February! Students had fun learning and practicing the basics of the game. 
Additionally, EIPS is conducting its annual Parent Survey from March 11-29. Please take a few minutes to complete the survey as it provides the school and division with valuable information. New this year will be questions around student cell phone and personal device use during classtime. More information is below in the Division News Items.
Calendar and Important Dates:
MARCH 2019
Mar 6 Assembly 9:00 AM
Mar 6 Interview bookings open 9:00 AM https://www.schoolinterviews.ca/
Mar 6 Early out 2:13 PM
Mar 8 Professional Learning Day - No School
Mar 8 Monthly Update Published
Mar 15 Report Cards Issued
Mar 16 Oil Kings Game
Mar 19-20 Parent/Student/Teacher Interviews 4:30-7:30 PM
Mar 21 Woodbridge Farms Speech Competition Finals (Grades 4-6)
Mar 22 Day in Lieu – No School
Mar 23-31 Spring Break
APRIL 2019
Apr 1 Classes Resume
Apr 3 Early Out/Staff meeting
Apr 5 Assembly 9:00 AM
Apr 5 Monthly Update Published
Apr 13 Sherwood Park Invitational 3on3 Basketball Tournament
Apr 18 EIPS Annual Speech Competition Finals
Apr 19 Good Friday – No School
Apr 22 Easter Monday – No School
Apr 24 Parent Council 6:30 PM


School Information Items:
New Draft Curriculum Information
Have you taken a look at the new curriculum that is being implemented in K-4 classrooms for the 20-21 school year? If not, take some time to preview it here on the New Learn Alberta Website. The new curriculum will be a shift in the way we teach students. There will be more emphasis on building students' knowledge through connecting different concepts and applying this knowledge in different situations. Literacy and Numeracy are embedded throughout the curriculum as are different competencies. 


Woodbridge Wear - March Madness!
If you've been interested in purchasing some Woodbridge Wear from our store, now may be a great time! Use the code MADMARCH to get 15% off of your purchase!
Division Information Items:
Have your say! EIPS Parent Survey Opens March 11
Elk Island Public Schools (EIPS) wants to hear from you. Make sure to complete the 2019 Parent Survey—open from March 11-29.
Annually, EIPS conducts a parent survey to gauge its progress toward meeting the goals and priorities outlined in its Four-Year Education Plan. Families are asked a series of questions about their experiences with EIPS and the school their child attends, the overall performance of the Division, the quality of education being provided to students and areas for improvement. The survey feedback helps the Division develop new strategies to better serve students and the wider community.
Plus, new this year, the survey includes questions about cellphones and personal devices. Your feedback will help the EIPS Board of Trustees develop a policy about cellphones and their use within the classroom.
VISIT WWW.EIPS.CA TO TAKE THE SURVEY
Survey opens March 11, 2019
Survey closes March 29, 2019
NOTE: The survey is anonymous and only takes a few minutes to complete. If you want to share the experience of more than one child attending an EIPS school, simply complete the survey again.
Kindergarten Registration is Now Open!
Is your child turning five on or before Dec. 31, 2019? If so, it's now time to register for kindergarten. To register, simply complete the online registration form at www.eips.ca/kindergarten.
To help families prepare, Elk Island Public Schools has put together an online toolkit—available at www.eips.ca/kindergarten—to make the transition as smooth as possible. The kit includes information on registration, important dates, programming options, what to expect, eligibility, how to find your designated school, transportation and more.
Additional information regarding kindergarten can be found on our school website at http://woodbridgefarms.ca/
Saving for Your Child's Education
It's no secret, post-secondary education comes with significant costs. In fact, many families wonder how much they need to save and how soon they need to begin. To help get started, the Government of Canada offers families two education savings incentives.
Canada Education Savings Grant: The government contributes up to 20 per cent on the first $2,500 in annual personal contributions to a Registered Education Savings Plan.
Canada Learning Bond: Available for eligible children from low-income families born in 2004 or later. The government provides an initial payment of $500, plus $100 for each year of eligibility, up to age 15, for a maximum of $2,000—personal contributions are not required.
Once that child enrols in post-secondary education—an apprenticeship program, trade school, college or university—the money saved can be used to pay the associated expenses. These include tuition, housing, transportation, textbooks, equipment and supplies. So, while it's never too late to begin saving, just a small contribution each year can translate into substantial saving later.
For more information visit the Government of Canada's Education Savings website.
Next Step Continuing Education Summer School and Youth Camps: Registration opens March 11
There's something for everyone
Summer School: Open to students entering grades 10-12
With more than 25 credit courses, there are lots of ways to get ahead. Students can earn high school credits, upgrade marks and finish pre-requisite courses.
Courses include:
CALM, Physical Education 10, and Extreme CALM and Physical Education 10 combined
English, math, social and all the sciences at the 10-, 20- and 30-levels
Film Production
Work Experience
Summer Youth Camps: Open to participants in grades 5-9
From sports to babysitting, campers enjoy a fun-filled program while also making friends and learning new skills.
Camps include:
sports
cooking and baking
babysitting
Handball—new
Registration opens on March 11.
Related information:
Summer School
Youth Camps