Back to all posts
Posted on
An Update from Mr. Cunningham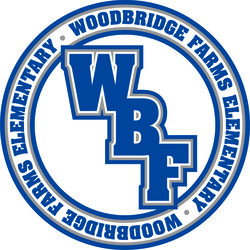 Good Afternoon,
As everyone knows by now, the Government of Alberta has reduced budgets to schools for May and June as a cost reduction measure. Our Central Office team has worked hard to minimize the impact this has had on support staff throughout our division, however, given the substantial amount of cuts, all schools will face a significant impact.
At Woodbridge Farms, we will unfortunately be temporarily laying off 9 of our support staff at the end of April. This is a very difficult time for us, because each and every member of the Woodbridge team plays a vital role in the education of your children. These cuts may also impact the level of service we are currently able to provide through the alternative learning environment. Over the course of this week and into next week, we will be working with staff to determine where we can continue with current supports or need to modify what we had been doing.
Teachers will also be sending out some communication to their parents asking for feedback on how we're doing so far with alternative learning. Please take some time to reply to these questions so that we can continue to tailor our programming to your needs as best as we can.
20-21 School Budget
Towards the end of this week or early next week, we will receive our budget for the 2020-21 school year. Once we have these figures, we will be able to determine class configurations for the next school year. Potential class configurations (barring any unforeseen budget changes) will be shared at our "virtual" school council meeting on April 30th at 3:30pm. Information about this meeting will be sent out in the next couple of days to all parents.
New System Programs at WBF!
We have exciting news to share about the next school year. Woodbridge Farms will be adding in two system program classes! We will be adding a second Elementary Transitions Program class (grades 4-6) to complement the amazing work of Mrs. Ganert and Mrs. Andrekson. We will also be starting a brand new program to EIPS for students in grades 1-3 who have been diagnosed with Autism. We are so excited to get started with both of these new programs and welcome a whole new group of students to the Farm!
Parent/Teacher Interviews
Parent/teacher interviews have been rescheduled for Tuesday, May 5 and Wednesday, May 6. They will take place from 12:30 to 3:30pm on both days and be done either over the phone or through Google Meet, depending on teacher and parent preference. Parents can sign up for a 10 minute interview slot using the school interviews website. Bookings will open up at 9:00am on April 27th. Use booking code u6bek and please indicate a phone number where you can be reached during your time slot. More information can be found on our PT interview page.
WBFTV
Take a look at our Youtube channel for some videos from Elder Bert and bi-weekly episodes of WBFTV. Each week we will be sharing upcoming information for parents and students as well as having some fun to get everyone involved and stay connected.
Extra Resources
If you're looking for extra resources to keep your children busy or from alternate subjects, check out our Parent Resources page or the EIPS Elementary Alternative Learning Optional Activities website. Each week there will be resources posted for subjects like Art, Music and Physical Education.