Back to all posts
Posted on
April Monthly Update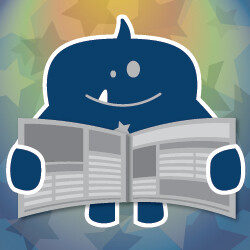 Notes from the Principal's Desk:
Welcome back from Spring Break! We hope everyone had an enjoyable week off. While we still have three months left to go in this school year, it will soon be June before we know it. This is one of my favorite times of year because of all of the special events and days coming up. 
Many of you already know that Mrs. MacNutt, our counsellor, has moved over to Lakeland Ridge as their full-time counsellor after an opening came up there. We wish Mrs. MacNutt all the best in the future and hope her transition to Lakeland goes smoothly. For the remainder of the school year, Mrs. Pearn will be our counsellor while Mrs. Malak has taken over full time teaching duties in the grade 2 class. We will also be contracting in a Solutions Navigator (formerly titled Family School Liaison Worker) from Strathcona County one day per week until the end of June to focus on mental health support of students, working on social skills and connecting families with community resources.
During our last Professional Development day on April 8th, all staff went on a tour of the new Royal Alberta Museum in Edmonton. We were welcomed to the museum by the assistant curator and learned about the Manitou Stone, a special stone for Alberta First Nations which is open to the public without paid admission. Afterwards we were taken on a private tour which focused mainly on the history of the First Nations and Metis people in Alberta's history. This activity was part of our First Nations, Metis and Inuit project for this school year. Stay tuned for more details about next year's project which includes working in tandem with the Strathcona Wilderness Center to help them develop land based programs for schools in the area.
Thank you to all of the families who were able to make it out to Parent-Teacher Interviews before spring break. We had an excellent turnout on both nights and it was awesome to see so many parents proud of their children because of their accomplishments.
Parental Involvement

We would like to thank the Parent's Association for graciously funding a $10,000 book purchase for classroom libraries! This is an excellent start to add in additional books for each classroom which are leveled for students. Next year we will be implementing a program called Reader's Workshop, which requires children to have access to many books at their level. Shortly, we'll be looking for donations of a variety of book series to help supplement classroom libraries as well.
We also need to give a huge shout out to all of the parent volunteers who have helped at the school over the past month, along with our School Council and Parent's Association. Thank you to Ashlee, Kellie, Julie, Avery, Tashia, Dixon, Marcie and Tara!
Thank you to everyone who took the time to fill out our Parent Engagement survey in March. The feedback you have provided us will help us plan for the upcoming school year.
We would like to invite everyone to our next School Council and Parent's Association Meeting on Wednesday, April 24th at 6:30pm
Calendar and Important Dates:
APRIL 2019
Apr 13 Sherwood Park Invitational 3on3 Basketball Tournament
Apr 18 EIPS Annual Speech Competition Finals
Apr 19 Good Friday – No School
Apr 22 Easter Monday – No School
Apr 24 Parent Council 6:30 PM


MAY 2019
May 1 Assembly 9:00 AM
May 1 Early out/Staff Meeting 2:13 PM
May 3 Honor Choir Visit 10:00 AM
May 3 Monthly Update Published
May 9 Provincial Achievement Exam - Language Arts Part A 9:00 AM
May 17 Professional Learning Day - No School
May 20 Victoria Day – No School
May 24 Spring Dance 7:00 PM
May 28 Kindergarten Open House 5:30 PM
May 28 Parent Council 6:30 PM
May 30-31 UofA Ringette Team


School Information Items:
Gearing up for Kindergarten
Do you have a child registered in kindergarten next year? If so, make sure to attend our upcoming Kindergarten Information Night on May 28th at 5:30 PM:
tour the school;
meet the teachers;
gain insight on play-based learning; and
see what a typical day looks like.
Elk Island Public Schools has also put together an online toolkit to make the transition to school as smooth as possible. The kit includes information about registration, important dates, programming options, what to expect, eligibility, how to find your designated school, transportation and more. Find it by visiting www.eips.ca/programs-services/kindergarten.
Additional information regarding Woodbridge Farm's kindergarten program, is available on our school website at https://www.woodbridgefarms.ca/programs/kindergarten.
NOTE: To be eligible to attend kindergarten in the 2019-20 school year, children must be five years of age on or before Dec. 31, 2019.
Division Information Items:
A big THANK YOU to all of our volunteers
On behalf of the Board of Trustees at Elk Island Public Schools (EIPS), thank you to all of our volunteers within the Division who help make our schools and programs successful. Whether it's assisting at an athletic competition, co-ordinating a fundraising initiative or helping at a school event, the impact you make within our school community is profound. Together, we've created a relationship that allows us to rally behind one clear vision: Providing exceptional education for all students.
In recognition of National Volunteer Week, which runs April 7-13, EIPS extends a heartfelt thank you to the hundreds of volunteers across EIPS who offer their knowledge and dedicate countless hours in our schools.  
Trina Boymook
Chair, Board of Trustees
New Bus Status App Available
A new version of the Bus Status app is now available. If you haven't already, we encourage all families to download the new version from the App Store or Google Play. After downloading, make sure to delete the older version from your device.
All information from the Division Bus Status page is currently pushing out to both the old and new versions of the app, so you'll receive updates regardless of the app you're using. However, at the end of the school year, the old version of the app will no longer work. Families will need to ensure they've downloaded the new version of the app to receive updates about bus delays and cancellations in 2019-20.
The changes aren't specifically related to the overall functionality of the app—it's much the same as the current version. What is changing is it's now one unified app available for download rather than each school division having a separate app. The first time you open the new app, it will prompt you to select Elk Island Public Schools from the list of school divisions. After that, you will use the app the same way you have in the past. You can reselect your favourite routes and update them as needed. You'll also continue to receive push notifications about delays and cancellations the same way you do now.
Watch for Thin Ice
Elk Island Public Schools remind families to be cognizant of thin ice this time of year. Depending on changing temperatures, ice can form and melt to varying degrees on outdoor bodies of water. Please remind your children about the dangers of thin ice, to obey all posted signs and to take the proper care to remain a safe distance from the ice. For more information about ice safety, visit the Canadian Red Cross.
Did you know?
The way ice forms affects the way it melts in spring. Minerals in the water actually become concentrated in vertical veins throughout the ice as it freezes. Warm temperatures cause these veins to melt more quickly and weaken the ice, a process known as candling.