Back to all posts
Posted on
April Monthly Update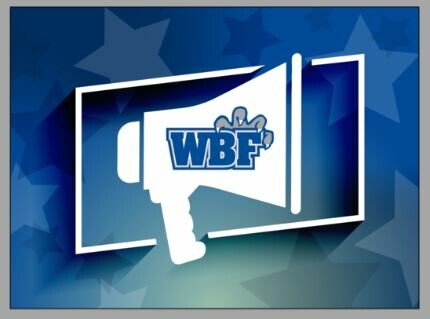 Notes from the Principal's Desk:
Welcome back everyone, we hope you had a wonderful Spring Break.  I am thrilled to be back at Woodbridge Farms working with our amazing students and incredible staff! We were lucky to enjoy some sunshine over the break but just like every spring, the weather can be uncertain.  Please make sure your students are dressing for the weather, layers may be best as mornings can still be cool. 
It is hard to believe that we are in the last three months of school already. Often, April, May and June can blend together and seem like one month as it zips by.  Teachers have many exciting activities planned for our students and we look forward to enjoying many events that we haven't been able to do the past two years.  It is so great to see our student's faces and their smiles again!
Walking Together
For more Trail Talks videos, check out our playlist on Youtube.

Next School Council and Parents Association Meeting:
April 12, 2021

Time: 5:30pm
Virtual Meeting Link emailed out prior to the meeting
Topics:

Projected numbers for the 2022-23 School Year
Class configuration for the 2022-23 School Year
Proposed school fees for the 2022-23 School Year
Information and past meeting minutes can be found on our School Council and Parents Association page.
Fundraising is a great way for parents to get engaged with school. We have a number of ongoing fundraisers:
APRIL 2022 - Autism Awareness Month
Apr 4   Classes Resume
Apr 6   Early Out
Apr 7   Green Shirt Day (Humboldt Broncos)
Apr 8   Light it Up Blue Day!
Apr 12 School Council 5:30pm
Apr 15 Good Friday - No School
Apr 18 Easter Monday - No School
Apr 29 Just be YOU Theme Day
MAY 2022
May 4 Early Out
May 4 Star Wars Day & Hats on for Mental Health
May 12 Moose Hide Campaign 
May 18 PAT: LA Part A
May 20 School Closure Day
May 23 Victoria Day
May 27 Beach Theme Day
May 30 School Council 4:00
May 30 Kindergarten Open House 5:00


School Information Items:
Caregiver Series: April sessions
Alberta Health Services, in collaboration with The Mental Health Foundation, offers free online programming for parents and caregivers of children and youth. Sessions are offered through Zoom. Topics include structure and routines, building resiliency, mental health, anxiety, mindfulness, understanding depression, technology, body image, sleep and more. The list of April 2022 sessions is now available.
Student Attendance
Did you know that every day of absence and every late arrival affects your child's learning?
Attendance at school helps kids:
work in a team
problem solve as a group
develop important social skills
be part of a community
listen to different ideas
make friends
learn!
Did you know that if your child misses 2 days of school a month that equals 20 days of school in one school year? This is the equivalent of one full month of school! Over a school career, 20 missed days of school in a school year is equal to 240 school days which means that a students misses more than one year of school!
Cyberworld: What Happens When Youth Press Send?
If you were unable to attend the session by Saffron Centre hosted by Lakeland Ridge, fear not! We have presentation resources available for you. Click on this link to find presentation handouts and a guide for Parental Controls.
Want to know what is going on each week at WBF?
Follow us on our social media channels:
Announcements are done weekly on our Youtube channel. If you're at home, you can check out the new season of WBFTV here: https://www.youtube.com/channel/UCxPQeXqm2lFwH5cMF-c7LUg
Division Information Items:
Get ready for Kindergarten
Do you have a child registered in kindergarten next year? If so, make sure to attend Woodbridge Farms School's upcoming Kindergarten Information Night on May 30. You'll get to:
tour the school;
meet the teachers;
gain insight on play-based learning; and
see what a typical day looks like.
Kindergarten Information Night 2022:
Date: May 30
Time: 5:00 PM
Location: Woodbridge Farms School Gym
To make the transition to school as smooth as possible, Elk Island Public Schools has put together a toolkit for families. The kit includes information about registration, important dates, programming options, what to expect, eligibility, finding your designated school, transportation and more. Find it at: Welcome to EIPS Kindergarten.
Additional information about Woodbridge Farms School's kindergarten program is available on the school website. https://www.woodbridgefarms.ca/programs/kindergarten
Junior High Information Nights: Running April and May
Junior high schools across EIPS are hosting information nights for all Grade 6 students and their families—taking place in April and May. Make sure to attend to learn everything you need to know about the junior high programs at your child's school. Those who attend will also have a chance to:
meet the teachers;
tour the school and classrooms;
learn about the upcoming curriculum; and
ask questions.
For specific dates and times, see: EIPS Junior High Information Sessions 2022
Watch for Thin Ice
Remember, be aware of thin ice this time of year. Depending on changing temperatures, ice can form and melt to varying degrees on outdoor bodies of water. Try to remind your child about the dangers of thin ice, obey all posted signs, take proper care and remain a safe distance from the ice. 
For more information about ice safety, visit the Canadian Red Cross.
Did you know?
The colour of ice may be an indication of its strength. Clear blue ice is the strongest. White opaque is half as strong as blue ice. And, grey ice is unsafe—greyness indicates the presence of water.
Spread the Word: EIPS is Hiring Substitute Educational Assistants
Do you know someone who's great at working with children and youth and eager to support student learning? Someone who's looking for a flexible schedule and variety in their day-to-day tasks? Spread the word! Elk Island Public Schools (EIPS) is hiring substitute educational assistants (EA) to work on a casual, on-call basis supporting all school locations.
EAs are integral to the school team, assisting teachers with instructional and non-instructional tasks in the classroom and other school activities. Whether it's working one-on-one with individual students or with a small group of students in a class or special program, EAs provide support and assistance to help students achieve success. Substitute EAs are critical to ensuring the continuity of student learning each and every day.
Substitute EAs are needed to fill positions until the end of the school year. If you know someone who'd be great in this role, encourage them to apply today.
A big THANK YOU to EIPS Volunteers
National Volunteer Week takes place April 24-30. On behalf of the Board of Trustees at Elk Island Public Schools (EIPS), I want to extend a heartfelt thank you to all EIPS volunteers and school families for your support over the last 24 months. Collectively, we've had to react, shift and adapt throughout the various COVID-19 waves and changing public-health restrictions. Despite that, EIPS volunteers showed tremendous flexibility, commitment and creativity to ensure schools continue providing exceptional education and opportunities for all students.
So, thank you for your time, efforts and support. It's inspiring and making a difference in the lives of students. I encourage everyone to join in this year's National Volunteer Week by celebrating the hundreds of volunteers within EIPS and reflecting on the role of volunteers in our future.
Trina Boymook Chair, EIPS Board of Trustees