Back to all posts
Posted on
February Monthly Update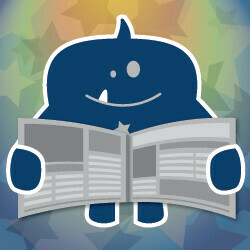 Notes from the Principal's Desk:
What an incredibly cold start to February! It has been a long time since we've had three consecutive days where buses couldn't run. We were so happy to see how many students were still able to make it to school on those cold mornings and appreciate the extra effort made by parents to get them here.
Speaking of effort, we are so grateful to everyone in the Woodbridge Farms School Community who took time to drop off bottles for our Bottle Drive in memory of Taylor last week. We had around 300 bags of bottles, cans and milk jugs that were picked up Wednesday around lunch, as well as a number of cash donations in the office. Taylor's parents came down to help load up the truck with the bottles and were very touched at the outpouring of support for this worthy cause. The total amount raised to donate to the Kids with Cancer Society will be announced later this week. Way to go, Woodbridge!
February is a month filled with short weeks and many special occasions and events. Teacher's Convention is on February 7th and 8th. This is a great couple of days for teachers to go and learn from other teachers to help improve their practice. Of special note, Mrs. Newton and Mrs. Sisson are presenting on how to incorporate First Nations, Metis and Inuit perspective and culture into music classes. February 14 is Valentine's Day and the 100th day of school! We can't wait to see everyone dressed up in red, white and/or pink. After the Family Day long weekend, it will be Random Acts of Kindness Week, starting with our rescheduled date for the division 2 ski trip and ending with our Hair Massacure Assembly on Friday. The final week of February is action packed with Cabane Sucre, Parent Council, Rocks & Rings Curling, and Pink Shirt Day. We have a busy, short month ahead of us!
We would like to thank all of the parents who have already logged into the Parent Portal to indicate which school their children will be attending for the 19-20 school year. The Returning Student Registration process is open for the entire month of February.
Parental Involvement
Once again, we need to give a huge shout out to all of the parent volunteers who have helped at the school over the past month, along with our School Council and Parent's Association. Thank you to Alexia, Ashlee, Julie B., Zoe, Julie L. Jamie, Tara!
Calendar and Important Dates:
FEBRUARY 2019
Feb 1 Kindergarten Registration opens
Feb 1 Returning Student Registration opens
Feb 6 Early out 2:13 PM
Feb 6 Assembly 9:00 AM
Feb 7-8 Teachers' Convention – No School
Feb 14 Wear Red, White & Pink for Valentine's Day
Feb 14 100th Day of School
Feb 15 Professional Learning Day - No School
Feb 18 Family Day - No School
Feb 18-22 Random Acts of Kindness Week
Feb 19 Div.2 Ski Trip - rescheduled!
Feb 23 Young Author's Conference
Feb 25 Cabane Sucre
Feb 26 School Council and Parent's Association Meeting 6:30 PM
Feb 27-28 Rocks & Rings Curling Program
Feb 27 Pink Shirt Day
Feb 28 Returning Student Registration closes
MARCH 2019
Mar 6 Assembly 9:00 AM
Mar 6 Interview bookings open 9:00 AM https://www.schoolinterviews.ca/
Mar 6 Early out 2:13 PM
Mar 8 Professional Learning Day - No School
Mar 8 Monthly Update Published
Mar 15 Report Cards Issued
Mar 16 Oil Kings Game (Parent's Association)
Mar 19-20 Parent/Student/Teacher Interviews 4:30-7:30 PM
Mar 22 Day in Lieu – No School
Mar 23-31 Spring Break – No School

School Information Items:
Hair Massacure
The Hair Massacure is back! A number of school staff have dyed or streaked their hair pink in a display of support for cancer research. Team Woodbridge Farms has a goal of raising $5,000 towards this worthy cause. Anyone wishing to join the team or donate can go to this page:
https://childrenswish.akaraisin.com/hairmassacure/woodbridgefarms
We will also be selling Kali Bears for $2 in the office during the month of February and during 4 lunch hours for students to purchase (February 12, 14, 19, 21). On February 22nd we will have an assembly at 2:30 to shave off some of our pink locks. There will be some special guests in attendance at the assembly too!
Division Information Items:
Complete the Returning Student Registration: February 1-28
Elk Island Public Schools' (EIPS) Returning Student Registration Process is now open. On February 1, all EIPS families received an email from the Division asking them to confirm their child's enrolment in a school for the upcoming year by completing the online Returning Student Registration Form—available by logging in to the PowerSchool Parent Portal. Using the form, families can indicate the school their child plans to attend and apply to attend a non-designated school, if applicable. All returning EIPS students are required to complete the form by Feb. 28, 2019.

Don't have a PowerSchool Parent Portal account: Follow the instructions below to set an account up:
Choose "Create Account."
Enter the parent or guardian information—only one parent account is required regardless of the number of children you have attending EIPS schools.
Create a username and password of your choice. You'll need both the username and password to log in to the PowerSchool Parent Portal.
Enter your school-provided Access ID and Access Password for each student being added to the account.
Then, select "Enter."
For more information or assistance, contact your child's school.
Kindergarten Registration is Now Open!
Is your child turning five on or before Dec. 31, 2019? If so, it's now time to register for kindergarten. To register, simply complete the online registration form at www.eips.ca/kindergarten.
To help families prepare, Elk Island Public Schools has put together an online toolkit—available at www.eips.ca/kindergarten—to make the transition as smooth as possible. The kit includes information on registration, important dates, programming options, what to expect, eligibility, how to find your designated school, transportation and more.
Additional information regarding kindergarten can be found on our school website at https://www.woodbridgefarms.ca/
Measuring our Success: Complete the Accountability Pillar Survey
Once again, Alberta Education is conducting its Accountability Pillar Survey—an annual check up on the province's education system. Every year, Alberta Education conducts the survey to gather information about the quality of education provided by Alberta schools and school authorities. The survey looks at various measures such as engagement levels, student wellness, student outcomes, and the classroom(s) and school climate.
Throughout the month of February, Grade 4 students and teachers at Woodbridge Farms are completing the survey online at the school. Student participation is voluntary and completely anonymous. Students are assigned a random username and password to ensure survey responses aren't linked to any individual student. The survey takes about 40 minutes to complete and is done within the school day during regular class time.
Additionally, parents and guardians of students in grades 4, 7 and 10 are also being surveyed, which can be done online or by mail—information about the survey was mailed to these families in mid-January. Again, the survey is anonymous and asks questions about experiences with your school. If you have a child in grades 4, 7 or 10, we highly encourage you to participate. The survey must be completed by the end of February.
Results from the Accountability Survey are provided to Elk Island Public Schools each May. The Division then uses that data to inform its four-year education plans, its annual school education plans and strategies for continuous improvement. The results are also shared with EIPS families and school communities each fall in the Division's Combined Education Plan and Annual Education Results Report.
For more information about Alberta Education's Accountability Pillar Survey visit www.education.alberta.ca/accountability-pillar.
Caregiver Education Series
The Division, in partnership with Alberta Health Services, Elk Island Catholic Schools, New Horizon School and Eastern Edge RCSD, is hosting a series of caregiver information sessions focused on ways to support students' addiction and mental health challenges. The sessions are free and open to parents, caregivers, teachers and community members. Session topics include: dealing with anxiety, teenagers and technology, sleep and how it impacts the developing brain, understanding depression and self-injury, test anxiety, and building problem-solving and goal-directed skills.
Visit the Division calendar to see all scheduled caregiver sessions.
Next Step Continuing Education Summer School and Youth Camps: Registration opens March 11
There's something for everyone
Summer School: Open to students entering grades 10-12
With more than 25 credit courses, there are lots of ways to get ahead. Students can earn high school credits, upgrade marks and finish pre-requisite courses.
Courses include:
CALM, Physical Education 10, and Extreme CALM and Physical Education 10 combined
English, math, social and all the sciences at the 10-, 20- and 30-levels
Film Production
Work Experience
Summer Youth Camps: Open to participants in grades 5-9
From sports to babysitting, campers enjoy a fun-filled program while also making friends and learning new skills.
Camps include:
sports
cooking and baking
babysitting
Handball—new
Registration opens on March 11.
Related information:
Summer School
Youth Camps