Back to all posts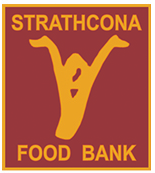 The Strathcona Food Bank is in need of supplies. During the week of Thursday, September 12th to Thursday, September 19th, Woodbridge Farms will be collecting non-perishable items for the Strathcona Food Bank.
Please send donations to school with your child or bring them to our Meet the Staff BBQ on the evening of September 17th!
Their current top 10 list includes: Peanut Butter 500mL, Hot Cereal, Canned Pasta, Canned Stew and Chili, Tomato Sauce, Jam, Canned Fruit, Canned Tomatoes, Pancake Mix and Syrup, Salmon.
Together we can make a difference for so many families!