Back to all posts
Posted on
January Monthly Update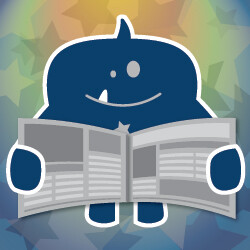 Notes from the Principal's Desk:
Happy New Year! We hope that everyone had a great break, filled with lots of relaxation and family time. The New Year always feels like a fresh start and I know that students are excited to be back at school with their friends once again!
Our Christmas concert was a smashing success. It is always a fantastic way to celebrate a special time of year and gather together to hear the angelic voices of our children. We want to thank all of the parents, siblings, aunts, uncles and grandparents who were able to attend either in person or via the livestream (special THANK YOU to Lee for his excellent camera work and the numerous volunteers who helped with take-down afterwards).
Over the Christmas break, our gym had a bit of a face-lift. Our walls have been repainted to match our school colors and it looks fantastic! Students were wowed when they walked into the gym on the first day back. Over the summer, our floor will be redone which will make our gym look brand new!
Friday, February 1st will be our annual ski trip to Sunridge for students in grades 4, 5, and 6. Ski Trip packages have been sent home and are due back by Wednesday, January 16th. If you didn't receive a package, you can download and print one by clicking this link.
Starting Februray 1st, our Returning Student Registration process will be open. All parents will need to go into the Parent Portal to indicate which school their child(ren) will be attending next year. This process will be open for the entire month of February. Please read the information found below in the Division Information items.
Parental Involvement
THANK YOU to our school council and parent's association, as well as all of the volunteers who helped out at our Christmas concert, hot lunch and Wee Wonderland this past month. Thank you Stephanie, Colleen, Ashley, Alexia, Nancy, Julie, Tashia, DaAmber, Lee, Tara, Jason, Pam, Alan, Stephan, Stacey, Sandra, Jamie, Laura, Robin, Matthew, Gail, Mario, Mik, Terri, Pascale, Colleen, Sandy, Mel, Mike, Ashlee, Jodi, Khristi, Lindsay, Jennifer, Marlene, Shannon, Bonnie, Diane (apologies if we missed anyone).
The next School Council and Parent's Association meeting is on Wednesday, January 23rd starting at 6:30 pm in the library. Everyone is welcome to attend the meeting. It is a great way to get involved in the school!
Calendar and Important Dates:
JANUARY 2019
Jan 16 Assembly 9:00 AM
Jan 16 Twin Day
Jan 18 Hot Lunch - Press'd
Jan 23 School Council & Parent's Association 6:30 PM
FEBRUARY 2019
Feb 1 Div.2 Ski Trip
Feb 1 Kindergarten Registration opens
Feb 1 Returning Student Registration opens
Feb 6 Early out 2:13 PM
Feb 6 Assembly 9:00 AM
Feb 6 Monthly Update Published
Feb 7-8 Teachers' Convention – No School
Feb 14 Wear Red, White & Pink for Valentine's Day
Feb 15 Professional Learning Day - No School
Feb 18 Family Day - No School
Feb 19 100th Day of School
Feb 23 Young Author's Conference
Feb 25 Cabane Sucre
Feb 26 School Council and Parent's Association Meeting 6:30 PM
Feb 27-28 Rocks & Rings Curling Program
Feb 27 Pink Shirt Day
Feb 28 Returning Student Registration closes
School Information Items:
Road Safety
To ensure everyone is safe coming to school, it is important that students are using the sidewalks and marked crosswalks. This is particularly important during the winter months when roads are slippery and visibility for drivers is often limited. We have a busy parking lot and streets surrounding the school and we certainly do not want anyone to be hurt.
Accountability Pillar Survey
Parents of grade 4 students will be receiving a copy of this year's Accountability Pillar survey from Alberta Education. The information collected from this survey goes into an Annual Results Report for the school and provides a snapshot of how we are doing in a number of vital areas. If you received a survey, we would appreciate you taking the time to fill it out and send it in to Alberta Education. This year you will have an option to fill out the survey in paper or online. Your feedback is appreciated!
FreeB Bookshelf
In October, Woodbridge Farms began implementing the Wee Read program offered by Alberta Reads.  The purpose of this program is to spark a student's love and passion for reading as well as strengthen reading skills. Through this program Woodbridge Farms was lucky to be chosen as one of 5 schools to receive a FreeB Bookshelf! The FreeB bookshelf has been stocked with books for students to take home and read.  When they are done with the book they can return it to the bookshelf so that other students can enjoy it or share it with a friend.  The FreeB bookshelf is a great way for students to access and enjoy a wide variety of books.  In order to keep our FreeB bookshelf filled with books we will be accepting donations of gently used books in good condition.  Donations can be dropped off with our assistant principal Mrs. Pearn.  Our FreeB bookshelf is located around the corner from the office.  Thank you for your continued support! 
Yarn Donation
We are excited about the possibility of offering a loom club to our students!  Through this program students will be making toques to donate to babies and children in need.  We are looking for donations of yarn to help get our loom club started.  Donations can be dropped off with Mrs. Pearn.  
Division Information Items:
EIPS 2019-20 Division Calendar: Now available!
The official 2019-20 EIPS calendar is now available online. The calendar includes important dates during the 2019-20 school such as school-closure days; breaks; the first and last day of classes; professional learning days; and early dismissal days.
Highlights from the 2019-20 EIPS calendar include:
September 3                                 First day of classes (after long weekend)
November 11-15                           November break
December 23 to January 3             Christmas break
January 31                                   Second semester begins
February 6-7                                Teachers' Convention
March 30 to April 3                        Spring break
June 26                                        Last day of classes
June 29                                        Schools close for the Summer break
To view the 2019-20 calendar, visit www.eips.ca. Also available online: the current school calendar and the 2020-21 calendar.
Did you know you can sync the Division calendar to your own personal calendar? You can. Simply, visit www.eips.ca/calendar and click on "subscribe to calendar." It's that easy.
Kindergarten Registration Starts Soon!
Is your child turning five on or before Dec. 31, 2019? If so, it's almost time to register for kindergarten.
Kindergarten registration opens for the 2019-20 school year on Feb. 1, 2019. Details are available at www.eips.ca/registration/kindergarten.
To help families prepare, Elk Island Public Schools has put together an online toolkit—available at www.eips.ca/kindergarten—to make the transition as smooth as possible. The kit includes information on registration, important dates, programming options, what to expect, eligibility, how to find your designated school, transportation and more.
Additional information regarding kindergarten can be found on our school website at https://www.woodbridgefarms.ca/
Returning Student Registration for 2019-20
Elk Island Public Schools (EIPS) will once again conduct an online returning student registration process to confirm student registrations for the 2019-20 school year. Families of all returning students will need to complete this process to confirm the school their children will attend for the 2019-20 school year, and to request to attend a non-designated school, if applicable. Returning student registration will take place at the same time as all registrations for the 2019-20 school year: Feb. 1-28, 2019. 
Access to the Returning Student Registration Form is provided through the PowerSchool Parent Portal. If you don't have a PowerSchool Parent Portal account, you will need to set one up before Feb. 1, 2019. 

To create a PowerSchool Parent Portal account:
Click the button labelled, "Create Account."
Enter the parent or guardian information. Each account must have a unique email address and username—only one parent account is required regardless of the number of children you have attending EIPS schools.
Create a username and password of your choice—you'll need both the username and password to log in to your PowerSchool Parent Portal.
You must have an Access ID and Access Password for each student that is added to your account. Contact your child's school to obtain this information.
Press "Enter."
If you have any problems setting up the PowerSchool Parent Portal account, contact your child's school for further assistance.
Another way to stay connected: Follow EIPS on Twitter and Facebook
With 42 schools and close to 17,150 students there's a wealth of events, activities and stories taking place across the Division every day. You can find these stories and more by following Elk Island Public Schools on both Facebook and Twitter. Each use the combination of news articles, videos and photograph that showcases the latest news, updates, events and alerts taking place across the Division.
Plus, if you're a member of an EIPS school community and want to share in the storytelling, simply tag the Division using the hashtag #EIPS.
Stay in the loop, follow EIPS on Facebook and Twitter
NOTE: The Division Facebook and Twitter accounts are managed by EIPS Communications Services. The account is updated and monitored intermittently during regular office hours from 8:30 a.m. to 4:30 p.m., Monday to Friday. The Division welcomes feedback and ideas from followers but does ask everyone interacting on the EIPS Facebook page to be respectful. Personal attacks and offensive language will not be allowed and may be deleted.
Inclement Weather
With the winter season well underway, we want to remind parents to dress children appropriately for the weather when getting ready for school or the bus. The weather often changes unexpectedly throughout the day, so please select suitable outerwear and ensure your child is prepared for changing conditions.
If inclement weather conditions occur, Elk Island Public Schools (EIPS) will advise parents of any bus cancellations using various communications tools including: automated-telephone messages, alerts posted on www.eips.ca and school websites, Twitter, Facebook, local radio stations, and on Versatrans My Stop.
Decisions regarding bus cancellations are guided by EIPS administrative procedures that states: "school bus service may be suspended when…Environment Canada reports a temperature of -40 C." Other reasons for suspending or delaying school bus services include adverse weather and poor road conditions.
When school bus services are suspended, schools will remain open to students. EIPS believes parents have the right and responsibility to make choices for their children based on their beliefs and perceptions of safety during times of inclement weather.
For more information, contact EIPS Student Transportation at 780-417-8151.