Back to all posts
Posted on
January Monthly Update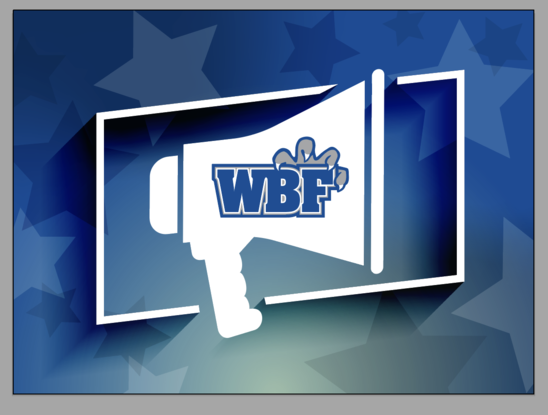 Notes from the Principal's Desk:
Happy New Year! We are excited to see students back at school on January 10th after a slightly extended Christmas holiday. After two weeks of the most frigid weather we can imagine, warm weather and sunshine is in the forecast! 
We are adding in a new grade 2 class starting on January 10th as well! Miss Grendowicz will be our new grade 2 teacher. This change allowed us to reduce class sizes from 29 in grades 1&2 down to 22. This will have a significantly positive impact on some of our youngest learners and allow teachers to spend more time individually with students.
For those who didn't catch it already, we have undergone a big change at Woodbridge Farms. We have a new set of logos for the school as well as a new team name - Wolverines! Take a look at the logo reveal video.
If you are interested in ordering some Wolverine wear, our online shop is now updated with all of our new logos. There is free shipping with orders over $85, so you may want to combine with other families for smaller orders.
COVID Updates
For the most current updates, please take a look at the EIPS Operational Guidelines. There was also an email sent out to families on January 7th regarding the return to school on January 10th.

Due the contagiousness of the Omicron variant, we will need to be more diligent than ever in monitoring for symptoms and erring on the side of caution with anyone experiencing symptoms. Even with a negative rapid test result, if your child is showing symptoms, DO NOT send them to school. We also greatly appreciate the sharing of any positive results directly so that we can track any potential classroom outbreaks (email general.wbf@eips.ca - details will be kept private). 
Next week, we will be receiving rapid test kits and masks from the government. These will be sent home as soon as we receive them. It is recommended that students wear a medical grade mask while at school.
In the unlikely event that learning moves online, it is a great idea to ensure you know how to log into Brightspace. This is the platform that teachers will use to share lessons and assignments. Both the Parent Login and Student Login links can be found by using Quick Links at the top of our school homepage. Contact your child's teacher if you need assistance.


Walking Together
Trail Talks - Snow and Winter with Elder Bert
For more Trail Talks videos, check out our playlist on Youtube.

Next School Council and Parents Association Meeting:
Information and past meeting minutes can be found on our School Council and Parents Association page.
Fundraising is a great way for parents to get engaged with school. We have a number of ongoing fundraisers:
JANUARY 2022
Jan 10 Classes Resume
Jan 14 Disney Day
Jan 27 Family Literacy Day
Jan 31 Professional Learning Day - No School
FEBRUARY 2022
Feb 1 Kindergarten and New Student Registration opens for 2022-23
Feb 1 Returning Student Registration opens
Feb 2 Early Out
Feb 7 School Council Meeting 4:00PM
Feb 10-11 Teachers Convention - No School
Feb 16-17 PT Interviews
Feb 21 Family Day - No School
Feb 23 Pink Shirt Day
School Information Items:
Kindergarten Registration Starts Soon!
Is your child turning five on or before Dec. 31, 2022? If so, it's almost time to register for kindergarten.
Kindergarten registration opens for the 2022-23 school year on Feb. 1, 2022.
To help families prepare, Elk Island Public Schools has put together an online EIPS Kindergarten Tool kit to make the transition as smooth as possible. The kit includes information on registration, important dates, programming options, what to expect, eligibility, how to find your designated school, transportation and more.
Additional information regarding Woodbridge's kindergarten program is available at https://www.woodbridgefarms.ca/programs/kindergarten. 
Want to know what is going on each week at WBF?
Follow us on our social media channels:
Announcements are done weekly on our Youtube channel. If you're at home, you can check out the new season of WBFTV here: https://www.youtube.com/channel/UCxPQeXqm2lFwH5cMF-c7LUg
Division Information Items:
Inclement Weather
With the winter season well underway, we want to remind families to dress children appropriately for the weather when getting ready for school or the bus. The weather often changes unexpectedly throughout the day, so please select suitable outerwear and ensure your child is prepared for changing conditions.
If inclement weather conditions occur, Elk Island Public Schools (EIPS) will advise families of any bus cancellations using various communications tools, including automated-telephone messages, alerts posted on www.eips.ca and school websites, Twitter, Facebook, local radio stations and on the Ride 360 and Bus Status apps.
Decisions regarding bus cancellations are guided by EIPS' Administrative Procedure 131: Inclement Weather, which states: "school bus service may be suspended … when there is a forecast or current temperature of -40 C including wind chill, in one or more regions." Other reasons for suspending or delaying school bus services include adverse weather and poor road conditions.
When school bus services are suspended, schools remain open to students. EIPS believes families have the right and responsibility to make choices for their children based on they feel is safest during times of inclement weather.
For more information, contact EIPS Student Transportation at 780-417-8151.
Returning Student Registration for 2022-23
Elk Island Public Schools (EIPS) will once again conduct an online returning student registration process to confirm student registrations for the 2022-23 school year. Families of all returning students must complete the process to confirm the school their child plans to attend in the 2022-23 school year. Additionally, students who want to attend a non-designated school need to make that request through the returning student registration process—acceptance is based on available space. The 2022-23 returning student registration takes place between Feb. 1-28, 2022.
Access to the Returning Student Registration Form is provided through the PowerSchool Parent Portal. If you don't have a PowerSchool Parent Portal account, you need to set one up before Feb. 1, 2022.
Create a PowerSchool Parent Portal account
For more information, contact the school directly.
Have your say, EIPS wants to hear from you!
Elk Island Public Schools (EIPS) wants to hear from you to gain a deeper understanding of your confidence in the Division and its strategic direction. As such, it's launched a new annual survey entitled, EIPS Year in Review: Stakeholder Confidence Survey—open January 6-18.
The survey covers a range of topics, including student growth and achievement, learning supports, teaching and leading, governance, and resource allocations. The information gathered will help EIPS:
EIPS will share the results in the Annual Education Results Report 2021-22.

TAKE THE SURVEY NOW!
Survey closes Jan. 18, 2022
NOTE: EIPS encourages everyone to respond honestly. Your identity and answers are confidential and cannot be linked in any way to you or your child's school. Grade 12 students will have an opportunity to complete the survey at school. Families who do not want their child to complete the survey simply need to advise their child's school.