Back to all posts
Posted on
Join the WBF Hair Massacure Team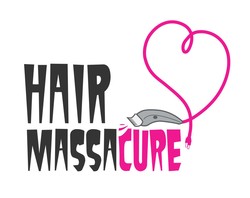 A sad fact is that we have two students with cancer at Woodbridge Farms this year. At our February 14 assembly, Tammy MacDonald (from the Hair Massacure) and Jenna Brewer (from the Children's Wish Foundation) talked about the Hair Massacure and how it helps students.
This year we are encouraging as many students as possible to participate in the Hair Massacure. We encourage parents to sign students up at https://www.registrationlogic.com/secure/Register.aspx?E=3329&G=2739
For information about the entire event please go to http://www.hairmassacure.com/
Students do not have to dye their hair pink, nor do they have to shave their head. Participation options include donating hair, adding a pink streak, or simply donating to the cause.
The main event is March 23, 2018 at West Edmonton Mall at the Toyota Mayfield Ice Palace. All WBF participants are invited to join Mr. Danzinger at the main event for the head shave. We don't have an exact time yet, and will let you know as soon as we have a time.