Back to all posts
Posted on
June Monthly Update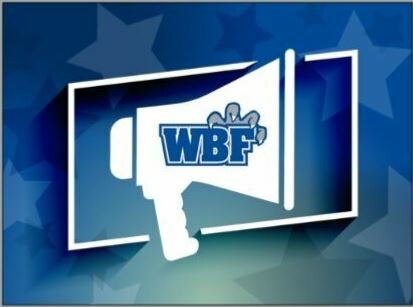 It is hard to believe that the final month of school is already here.  It seems like just last week we were opening the front doors and welcoming our students back to school.  There are many fun and exciting events planned for the month of June, be sure to stay up to date by checking the school calendar as well as the important dates section at the end of this update.
Many classes have enjoyed some field trips already and there are more planned that students are anxiously waiting for! It is great that our students are once again able to enjoy these learning adventures and for our families to be able to volunteer.  
We would like to send a big thank you out to Mr. Stasuik for his considerate donation to Woodbridge Farms Elementary School. 
Harvest Basket
The Harvest Basket program provides fresh fruit and vegetables to students needing extra snacks on Tuesdays and Thursdays.  Mrs. Andrekson has done an amazing job organizing and prepping all the snacks for our students. We would like to thank WBFPA to help fund the Harvest Basket for the last two months of this school year. 
We have also received a very generous donation from Mr. Boyd, a Woodbridge Farms community member, to help us fund the Harvest Basket program for next year.  Mr. Boyd made the donation in memory of his wife Cairn.  All three of the Mr. and Mrs. Boyd's children attended Woodbridge Farms School and Mrs. Boyd worked at the school as a lunch room supervisor. Thank you so much for your thoughtfulness and generosity. 
2022 - 2023 Grade Configurations
Kindergarten - Ms. Grendowicz
Grade 1 - Mrs. Anderson
Grade 1/2  - Mrs. deWynter
Grade 2 - Ms. Squair
Grade 3 - Mrs. Gerke
Grade 3/4 - Mrs. Melmock
Grade 4 - Mrs. Zarowny
Grade 5 - Ms. Jossy
Grade 5/6 - Mr. Baker
Grade 6 - Ms. Triska
Connections Div.1 - Ms. White
Connections Div. 2 - Ms. Gulka
Communications Skills Program - Mrs. Berg am & Mrs. Ganert pm
Impact - Mrs. Melnyk & Mr. Smit
Music - Mrs. Newton
Principal - Mrs. Huk
Assistant Principal - Mrs. Pearn
Counsellor - Mrs. Ganert
Administrative Secretary - Mrs. Hinks
**As in past years, we won't be taking requests for specific teachers.  Please know that teachers, the school counsellor and administration team work extremely hard in preparing and organizing classes for next year to ensure student success.  
School Spirit Day
We are so excited to host our first annual School Spirit Day! This event was formerly known as Sports Day but we have revamped the activities and plans for the day. Students are going to rotate through a variety of stations that include the Ninja Warrior Obstacle Course, Disc Golf, Corn Hole and many more fabulous events! Please remember to send a hat, water bottle and sunscreen as we will be spending the entire day outside!
Pride Month
June is Pride Month! We have a variety of activities and books that teachers and students will be using throughout the month.  
Important Dates:
June 1 - Early Dismissal
June 3 - Assembly 11:15am
June 3 - Bottle Drive
June 3 - Dress as your favourite character theme day
June 10 - School Spirit Day (Sports Day)
June 15 - Grade 6 Math Part A PAT
June 16 - Gr. 6 DARE Grad
June 20 - Grade 6 Math Part B PAT
June 21 - National Indigenous Peoples Day
June 22 - Grade 6 Science PAT
June 23 - Grade 6 Social Studies PAT
June 24 - Grade 6 LA Part B PAT
June 27 - Talent Show am
June 27 - Grade 6 Farewell pm
June 28 - Last Day and Canada Day theme day
Updating Your Contact Information
Have you recently moved or has your contact information changed throughout the past year? Elk Island Public Schools (EIPS) encourages families to review their information the Division has on file to ensure it's up to date. Using the Correction and Verification Form available through the PowerSchool Parent Portal, families can review their information on file for each student—including addresses, phone numbers, email addresses, parent and guardian information, emergency contacts, medical details and other related information—and submit any updates needed.
Reviewing and updating the form ensures the Division has the most up-to-date information regarding your child. Your review is especially important in case there's any communication the Division or school needs to send out over the summer months related to classes next year. All EIPS families are asked to review their child's Correction and Verification Form by June 13 at noon. After this time, EIPS will turn the form off for the remainder of the school year—available again at the start of the 2022-23 school year.
NOTE: Only submit updates for the changes that have already taken place. If you're moving this summer, you'll submit the necessary updates to your address through the Correction and Verification Form at the start of next school year after you've moved.
If you have questions about the form or the PowerSchool Parent Portal, contact the school at 780-464-3330.
Little Elk Island Adventure: Registration
Elk Island Public Schools is once again planning to run the Little Elk Island Adventure, a fun and informative program for first-time school bus riders.
Annually, Student Transportation offers the Little Elk Island Adventure to new riders and their parents. The program's aim: To help introduce families to busing so they feel comfortable and at ease before even starting school. Through a series of activities, riders learn about school bus safety, danger zones, tips on boarding and how to sit properly on the bus. After that, both the children and parents hop on the bus to practice what they've learned by venturing out on a short ride.
The Little Elk Island Adventure is for first-time school bus riders entering the 2022-23 school year. The tentative session dates and times are as follows:
Location Date* Time*
EIPS Central Services August 16 5 p.m.
EIPS Central Services August 16 6:30 p.m.
EIPS Central Services August 17 5 p.m.
EIPS Central Services August 17 6:30 p.m.
EIPS Central Services August 19 5 p.m.
EIPS Central Services August 19 6:30 p.m.
EIPS Central Services August 20 10 a.m.
SouthPointe School August 18 5 p.m.
SouthPointe School August 18 6:30 p.m.
* Dates and times may change depending on the province's public-health measures.
** SouthPointe School locations are for students attending schools in Fort Saskatchewan.
EIPS Central Services is located at 683 Wye Rd., Sherwood Park
SouthPointe School is located at 11 SouthPointe Blvd., Fort Saskatchewan
Space is limited and pre-registration is required.
More information about busing for kindergarten children is available at: 
eips.ca/transportation/kindergarten-busing-faq
2021-22 EIPS Parent Survey: Results now available
The 2021-22 EIPS Parent Survey results are now available. In March, the Division conducted the annual survey, which helps EIPS gauge its progress toward meeting the goals and priorities outlined in its Four-Year Education Plan. Families were asked a series of questions about their experiences with EIPS and the school their child attends, the overall performance of the Division, the quality of education being provided to students and areas for improvement.
Thank you to all families who took the time to share their feedback with the Division. Overall, the survey received 3,450 responses from parents and guardians across EIPS. EIPS, and schools, will now review the feedback in detail and use it to develop new strategies to serve students and the wider community better.
The survey results for Woodbridge Farms Elementary have helped us identify the following areas of strength and opportunities for growth.
Areas of strength:
· 94% of families felt their child is demonstrating growth in literacy
· 91% of families felt their child is demonstrating growth in numeracy
· 95% of families felt their child's school is safe 
Opportunities for growth:
· 69% of families feel that the school handles discipline fairly and reasonably
· 79% of families fell that their child has an understanding of First Nations, Metis and Inuit culture and history
The full results are available online: 2021-22 Parent Survey results: EIPS
2021-22 Parent Survey results: Woodbridge Farms 
REMINDER: 2021-22 school fees
School fees for the 2021-22 school year are posted on the PowerSchool Parent Portal. All fees are due within 30 days of being posted. Throughout the year, fees are often added to cover the costs for various activities, such as field trips, extracurricular activities, and late, damaged or lost textbooks.
To access your fee information, simply log in to the PowerSchool Parent Portal and go to "Student Fees." There you can view fees and pay them online using a credit card. Make sure to monitor your child's account on an ongoing basis.
For more information about school fees, waivers and payment deadlines, visit eips.ca/schools/fees. And, if you have questions, think there is an error or need help creating a PowerSchool Parent Portal account, contact your child's school directly before the summer break.
NOTE: Pursuant to Board Policy 23: School Fees and Administrative Procedure 505: School and Administrative Fees, EIPS will forward any unpaid 2021-22 fee amounts to a collection agency. To prevent this from happening, remember to pay your fees before Aug. 31, 2022.
Student Transportation: 2022-23 Registration
Planning to use Student Transportation in the 2022-23 school year? If so, make sure your child is registered so Elk Island Public Schools (EIPS) can plan routes and send your child a bus pass before the first day of school.
All students who indicated needing transportation services through the returning student or new student registration processes are now registered. Those families have also received tentative route schedules and invoices—fees are due June 30, 2022.
For those students who didn't indicate needing transportation services during the registration process and want to now register, simply contact EIPS Student Transportation at 780-417-8151 or email st@eips.ca.
For more information about EIPS Student Transportation, visit www.eips.ca/transportation.
NOTE: Families can pay fees online using the PowerSchool Parent Portal. To pay in-person, contact Student Transportation to make an appointment.
Summer Hours at Elk Island Public Schools
Throughout the summer break, Woodbridge Farms Elementary is closed. It reopens on August 22 at 9:00am. If you have any school-related questions or concerns while the school is closed, contact EIPS Central Services—the office is open all summer to complete year-end activities and prepare for the 2022-23 school year. Students return to school on August 30.
EIPS Central Office Summer Hours: June 29 to August 19
Open Monday to Friday 8 a.m. to 4 p.m.
Phone 780-464-3477
Address 683 Wye Rd., Sherwood Park
Statutory Holidays
Closed July 1 Canada Day
Closed August 1 Heritage Day
NOTE: Student Transportation also remains open during the summer months—operating the same hours as EIPS Central Services
Tools for School
Woodbridge Farms Elementary has once again partnered with the United Way for the 2022-23 Tools for School campaign. Annually, Tools for School provides backpacks and school supplies to students in kindergarten through Grade 12 whose families have limited resources. If you're a parent or know a parent who needs access to the program, contact the school directly. Staff will discretely provide the backpack to the child at the beginning of the 2022-23 school year.
Alternatively, if you'd like to donate to the program, you can pick up a few extra supplies when you're out shopping for back to school. Drop-off boxes are located at the EIPS Central Services office, all Staples locations and various businesses in the community. Any supplies donated within the community are invested back into the region.
For more information about Tools for School, contact Mrs. Hinks our administrative assistant at 780-464-3330 or call the EIPS Central Services at 780-464-3477.
United Way Tools for School: 2022-23
Preparing for Junior High Series
There are multiple community organizations host sessions to help students prepare for their Grade 7 year.

Junior High Jitters
This is a free caregiver education session hosted by Alberta Health Services in collaboration with The Mental Health Foundation. Is your child going into Grade 7 and feeling nervous about it? This session will provide information about developmental changes teens experience, as well as the challenges they may face in this school transition. Strategies for managing these changes and boosting wellness will be discussed. The session is designed for caregivers and pre-teens (grades 6-8) to attend together.    Wednesday, June 15     6 to 7:30 p.m.      Register
Junior High Journey
This is a free, online session hosted by Strathcona County Family and Community Services. Transitioning from elementary to junior high is exciting and can be stressful. Learn strategies to support your teenager at this free workshop for parents and caregivers of youth transitioning from Grade 6 to Grade 7.     Tuesday, June 14     6 to 7:30 p.m.      Sign up
Summer Programs for Children, Teens and Families
Boost your child's ability to self-regulate, cope with stress and work through challenges this summer. Check out Strathcona County Family and Community Services' free summer programs. New half-day and full-day programs available for children in grades 1 to 6. Space is limited. Programs at a glance | Poster | Full details and registration
Early Years Programs
Some of the programs offered are specifically geared toward families with younger children, including those just starting kindergarten.
Camp Slumberkins under the Sea – Join our friend, Bigfoot, as he jumps feet first into learning about growth mindset this summer. Bigfoot hears lessons from his friends about what it means to try your best, go with the flow, take breaks and keep trying.July 4-8 or August 15-19
Kimochis Start School – Supporting children and their parents starting kindergarten. Get ready for kindergarten with Bug, Lovey Dove, Huggtopus, Cloud and Hero. Bug shares feeling of shy and worried about the first day; Lovey Dove reminds us to be friendly to everyone at school; Huggtopus will teach us about social cues; Cloud shows us how to breath; and Hero lets us know change can bring up big emotions.July 11-14, July 18-21, August 2-5 or August 22-25
AHS Addiction & Mental Health School Newsletter: June edition
The June edition of the AHS Addiction & Mental Health School Newsletter focuses on mindfulness. The newsletter is available for school reference and to share with families as you choose. A series of graphics is also available for schools to post on social media as another way of sharing information with parents, families and the community. Themes include: 
Helping children be mindful
Benefits of a regular mindfulness practice
Practice mindful breathing with your child
Try this mindfulness practices with your child
Caregiver Series: June sessions
Alberta Health Services, in collaboration with The Mental Health Foundation, offers free online programming for parents and caregivers of children and youth. Sessions are offered through Zoom. Upcoming topics include understanding anxiety, mindfulness, sleep, substance use, understanding autism and preparing for junior high. The list of June 2022 sessions is now available.