Back to all posts
Posted on
March Monthly Update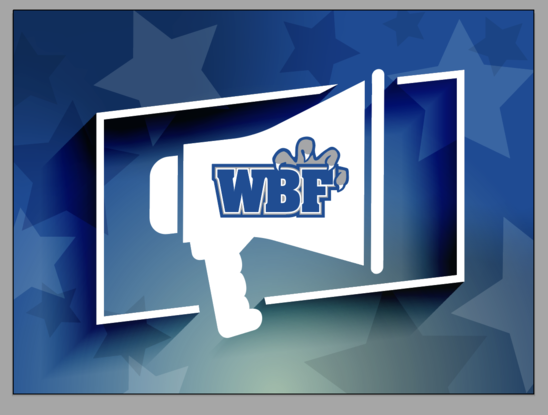 Notes from the Principal's Desk:
Spring is around the corner and I know that everyone will be happy to see the snow melt, the sun shine and the green grass return. The depths of winter is getting incredibly old! 
We would like to welcome Mrs. Christy Hinks to Woodbridge Farms! Christy will be replacing Mrs. Wells for the remainder of the school year as our secretary. Mrs. Wells accepted a position within the Division as a Family School Liaison Worker. Make sure the next time you stop by the school you pop into the office to welcome Christy to Woodbridge.
We would also like to welcome back Mrs. Dana Boucher, who has returned to Woodbridge and will be providing literacy intervention for grades 1, 2 and 3 students every day!
We would also like to welcome Mrs. Danielle Duchcherer who has joined the Farm as an Educational Assistant. Danielle not only had children who attended Woodbridge, she was also a student back in her elementary days!
Thank you to everyone who was able to join us for last month's Parent-Teacher Interviews. They were very well attended and will hopefully be the last time we have to offer them virtually.
Easing Restrictions
With COVID restrictions changing significantly for us on March 1st, we wanted to make you aware of the following changes as we start returning to pre-COVID operations. These changes will start on Monday, March 7.
All students have recess at the same time
Division one and two students will rotate between the west and south playgrounds/fields each week
Staggered entry into the school will continue
Playgrounds will remain closed before school, but will be open after school with parental supervision
Student clubs and leadership opportunities will begin
Visitors must continue to sign in at the office
Isolation requirements: The provincial isolation requirements for those who test positive for COVID-19 symptoms or experience COVID-19 symptoms remain unchanged (see, COVID-19 Alberta Health Daily Check List).
Stay home when sick: Anyone who feels unwell or has symptoms of respiratory illness should stay home (see, Stay-at-Home Guide: For families, updated March 3, 2022).
If you have any questions, please contact the school.
Assurance Survey - Grade 4 Parents
If you are a parent of a grade 4 student, please keep an eye on your mailbox for this year's Assurance Survey from Alberta Education. We would love to hear feedback from as many of our parents as possible. The data gathered from this survey helps inform our School Education Plan and operations each year.

2021-22 Mid-point Review
Click on the link above to see what we have been up to so far this year at Woodbridge!
Report Cards
Report cards are going to be published in the Parent Portal on March 18th at 3:30pm. Please take the time to review your child's report card and celebrate their growth!
We hope everyone has a relaxing Spring Break and you're able to get away or just simply spend some more time with your family during the holiday.


Walking Together

Elder Bert Auger and Elder Gilman Cardinal - Reconciliation
For more Trail Talks videos, check out our playlist on Youtube.

Next School Council and Parents Association Meeting:
April 12, 2021

Time: 5:30pm
Virtual Meeting Link emailed out prior to the meeting
Topics:

Projected numbers for the 2022-23 School Year
Class configuration for the 2022-23 School Year
Proposed school fees for the 2022-23 School Year
Information and past meeting minutes can be found on our School Council and Parents Association page.
Fundraising is a great way for parents to get engaged with school. We have a number of ongoing fundraisers:
MARCH 2022
Mar 2    Early Out
Mar 4    PL Day
Mar 14  EIPS Parent Survey opens
Mar 14  Pi Day
Mar 17  Wear green for St. Patrick's Day
Mar 18  Term 2 Report Cards Published
Mar 25  Day in Lieu
Mar 26  Spring Break
Mar 27  EIPS Parent Survey closes
APRIL 2022 - Autism Awareness Month
Apr 4   Classes Resume
Apr 6   Early Out
Apr 6   Light it Up Blue Day!
Apr 7   Green Shirt Day (Humboldt Broncos)
Apr 12 School Council 5:30pm
Apr 15 Good Friday - No School
Apr 18 Easter Monday - No School



School Information Items:
School Fee Survey 2022-23
As discussed at the last school council meeting, please find below a link to a survey regarding school fees for the 2022-2023 school year. We look forward to hearing your feedback. Thank you to the many parents who have already filled out the survey!
WBF School Fees Survey 2022-23
Student Attendance
Did you know that every day of absence and every late arrival affects your child's learning?
Attendance at school helps kids:
work in a team
problem solve as a group
develop important social skills
be part of a community
listen to different ideas
make friends
learn!
Did you know that if your child misses 2 days of school a month that equals 20 days of school in one school year? This is the equivalent of one full month of school! Over a school career, 20 missed days of school in a school year is equal to 240 school days which means that a students misses more than one year of school!
Caregiver Education Series:
Alberta Health Services, in collaboration with The Mental Health Foundation, offers free online programming for parents and caregivers of children and youth. Sessions are offered through Zoom. Topics include structure and routines, building resiliency, mental health, anxiety, mindfulness, understanding depression, technology, body image, sleep and more. The list of March 2022 sessions is now available.
Cyberworld: What Happens When Youth Press Send?
If you were unable to attend the session by Saffron Centre hosted by Lakeland Ridge, fear not! We have presentation resources available for you. Click on this link to find presentation handouts and a guide for Parental Controls.
Want to know what is going on each week at WBF?
Follow us on our social media channels:
Announcements are done weekly on our Youtube channel. If you're at home, you can check out the new season of WBFTV here: https://www.youtube.com/channel/UCxPQeXqm2lFwH5cMF-c7LUg
Division Information Items:
Measuring Success: Complete this year's Alberta Education Assurance Survey
Once again, Alberta Education is surveying teachers, students and families through its annual Alberta Education Assurance (AEA) Survey. The survey acts as an annual check-up on the province's education system. Every year, Alberta Education conducts the survey to gather information about the quality of education provided by Alberta schools and school authorities. The survey looks at various measures such as education quality, citizenship, family involvement, engagement levels, school climate and student wellness.
Throughout March, Grade four students and teachers at Woodbridge Farms are completing the survey online at the school. Student participation is voluntary and completely anonymous. Students are assigned a random username and password to ensure survey responses aren't linked to any individual student. The survey doesn't take long to complete and is done within the school day during regular class time.
Additionally, parents and guardians of students in grades 4, 7 and 10 are also asked to take a survey, either online or by mail. Alberta Education will send families information about the survey directly. As with the student and teacher survey, it's anonymous and asks questions about your school experiences. If you have a child in grades 4, 7 or 10, we encourage you to participate. The survey deadline is March 25, 2022.
Results from the AEA Survey are provided to Elk Island Public Schools each spring. The Division then uses the data to inform its four-year education plan, school education plans and strategies for continuous improvement. Each fall, the results are also shared with EIPS families and school communities in the Division's Annual Education Results Report.
RELATED INFORMATION
AEA Survey: Parent letter

AEA Survey: Methodology for rate calculation
Assurance and Accountability: Alberta's K-12 education system
Have your say! The 2022 EIPS Parent Survey Opens March 14-27
Elk Island Public Schools (EIPS) wants to hear from you. Make sure to complete the 2022 EIPS Parent Survey—open from March 14-27.
Annually, EIPS conducts a parent survey to gauge its progress toward meeting the goals and priorities outlined in its Four-Year Education Plan. Families are asked a series of questions about their experiences with EIPS and the school their child attends, the overall performance of the Division, the quality of education being provided to students and areas for improvement. The survey feedback helps the Division develop new strategies to better serve students and the wider community.
VISIT EIPS.CA TO TAKE THE SURVEY: March 14-27
NOTE: The survey is anonymous and only takes a few minutes to complete. If you want to share the experience of more than one child attending an EIPS school, simply complete the survey again.
Kindergarten Registration is Open!
Is your child turning five on or before Dec. 31, 2022? If so, it's almost time to register for kindergarten.
Kindergarten registration opens for the 2022-23 school year on Feb. 1, 2022.
To help families prepare, Elk Island Public Schools has put together an online EIPS Kindergarten Tool kit to make the transition as smooth as possible. The kit includes information on registration, important dates, programming options, what to expect, eligibility, how to find your designated school, transportation and more.
Additional information regarding Woodbridge's kindergarten program is available at https://www.woodbridgefarms.ca/programs/kindergarten. 
Pre-kindergarten Programming at EIPS
Is there a preschooler in your life experiencing developmental delays or challenges with speech-language or motor-skill development—big or small? If so, Elk Island Public School's Play And Learn at School (PALS) program could help.
Early learning lays the foundation for success in primary grades and beyond. As such, EIPS offers the pre-kindergarten PALS program in six of its elementary school locations—including Woodbridge Farms. In fact, EIPS is now accepting applications for free speech-language assessments for those interested in registering in the PALS program this fall. The assessment helps determine if PALS is appropriate for your child.
If you know a preschooler, born in 2018 or 2019, who could benefit from pre-kindergarten programming or want to book an assessment, visit eips.ca or call 780-417-8219 to learn more.
Watch for Thin Ice
Remember, be aware of thin ice this time of year. Depending on changing temperatures, ice can form and melt to varying degrees on outdoor bodies of water. Try to remind your child about the dangers of thin ice, obey all posted signs, take proper care and remain a safe distance from the ice. 
For more information about ice safety, visit the Canadian Red Cross.
Did you know?
The colour of ice may be an indication of its strength. Clear blue ice is the strongest. White opaque is half as strong as blue ice. And, grey ice is unsafe—greyness indicates the presence of water.