Back to all posts
Posted on
Monthly Update - April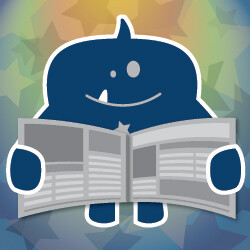 Notes from the Principal's Desk:
Welcome back after Spring Break! We hope everyone had a chance to spend some time outside (on the warmer days) and children had a chance to reset and get refreshed before the final three months of school! We want to wish a special welcome back to our students that are returning to us after a year away. We were so happy to see them back and can't believe how much taller they all are!
It has now been over one year since COVID has drastically affected our lives and changed everything that we do. Although there is a light at the end of the horizon with vaccines, we aren't expecting to make any changes in the near future because of the rising infection numbers throughout the province. 
We hope that everyone had a chance to celebrate the successes of their children when reading their report cards. It is such a wonderful time of the year to reflect back on all of the growth they've shown and look forward to what they will achieve next!
We have two parent surveys out right now that we would appreciate you filling out for us. The Government of Alberta's Annual Assurance Survey (formerly Accountability Pillar Survey) has been sent out to all parents of grade 4 students through regular mail. EIPS has its own parent survey which is open to all parents within our division (Take the Survey Here). These are excellent ways to be involved in your child's education and directly impact the work that we do at our school. For your reference, our annual mid-point review is on our website to give you some more insight into all of the things that we have done this year at Woodbridge.
April is Autism Awareness Month!
The staff and students of Woodbridge Farms will be spreading Autism Awareness this month. During the first week back in April, Ms. Gatti from the Connections program will be going to each class to talk about Autism and answer any questions students may have. For the remainder of the month, Mrs. Newton will be sharing some different books with the classes during music. 
We will also be "Lighting It Up Blue" at Woodbridge on Friday, April 9th in honour of Autism Awareness Month. We are encouraging the staff and students (and any families that would like to participate) to wear blue in support of Autism Awareness. Please check out our Autism Awareness video made by our Connections Team with a special guest appearance from a student of Woodbridge Farms!
https://drive.google.com/file/d/1sYu34S61fjzThKcTpDbKL2HzJiabsQr_/view?usp=sharing
Walking Together

Circle
The circle is an important symbol in First Nations culture. It represents the cyclical nature of life and has no beginning and no ending - it is timeless. Circles appear many places in nature - the sun, moon, planets, stars, flowers, berries, bird nests, bear dens, spider webs and fish eggs. The sun rises in the east and sets in the west, continuously travelling in a circle around the world. Circles are also used to illustrate the gradual passing of the seasons and how all things are interconnected and dependent on one another. Another illustration of the interconnectedness of all aspects of life is represented in the medicine wheel (another circle). Medicine wheels are frequently believed to be the circle of awareness of the individual self; the circle of knowledge that provides the power we each have over our own lives. 
Talking circles provide an opportunity that encourages dialogue, respect, the co-creation of learning content, and social discourse. This respectful approach to talking with others provides a sense of communion and interconnectedness that is not often present in the common methods of communicating. When everyone has their turn to speak, when all voices are heard in a respectful and attentive way, the learning atmosphere becomes a rich source of information, identity, and interaction. Talking Circles originated with First Nations leaders - the process was used to ensure that all leaders in the tribal council were heard, and that those who were speaking were not interrupted. Although there may be slight variants in custom between tribes, historically talking circles were typically opened by an Elder first and then other leaders. with other members responding and sharing their perceptions and opinions of the topic under discussion. The process provides an excellent model for interaction within the learning environment as well. 
Parental Involvement
Volunteers are an integral part of the successful operation of Woodbridge Farms. Every parent of a Woodbridge student is automatically a member of the Parents' Association. Thank you to everyone who joined us for our last meeting in March! We had a great (virtual) turnout. EVERYONE is welcome to join us for each meeting and your input is valued!
Next School Council and Parents Association Meeting:
May 26, 2021 @ 6:00pm
Google Meet link will be shared that day
Featured Topic:

Class Configuration/Budget 2021-22
Alberta School Councils Association Parent Presentation - April 13
The Alberta School Councils Association will be joining us virtually on the evening of April 13th at 4:30pm. The interactive session will explain the purpose of school council and how parents can be involved and engaged in their child's education. 
To register for the presentation (free), please follow this link:
https://zoom.us/meeting/register/tJUvde-sqzkvG9A887rv34rlJzIPEhN3KdaV
Once registered, you will receive the handouts for the workshop.
ASCA Resolutions Meeting - April 22
On April 22 at 1:00pm we will be having a short meeting for parents to discuss resolutions. This meeting will be held virtually. A link to the Google Meet will be sent out via email on the morning of April 22nd before the meeting.
Information and past meeting minutes can be found on our School Council and Parents Association page.
Fundraising is a great way for parents to get engaged with school. We have a number of ongoing fundraisers:
One of the priorities for EIPS this year is to parental engagement. This brochure helps explain and shares examples of how parents can be engaged in their child's school.
EIPS Parental Engagement Brochure
APRIL 2021
Apr 2 World Autism Day
Apr 4 School Librarian Day
Apr 6 Classes Resume
Apr 7 Staff Meeting – early out 2:13 PM
Apr 9 Monthly Update Published
Apr 13 ASCA Parent Presentation - School Council Purpose 4:30pm
Apr 16 Color Day (each class assigned a specific color)
Apr 20-30 Virtual Book Fair
Apr 22 ASCA Resolution Meeting 1:00pm
Apr 28 World Administrative Assistant's Day
Apr 30 Comfy Day
MAY 2021
May 5 Early Out
May 7 Professional Learning Day - No School
May 10 Spirit Bear Day
May 19 Communication Skills/Impact Open Houses (for new families)
May 21 School Closure Day
May 24 Victoria Day - No School
May 26 Kindergarten Open House 5:00pm
May 26 School Council Meeting 6:00pm
May 28 Sun and Shades Day
School Information Items:
Parent Session - Dr. Alex Russell
Topic: Keeping them Safe while Helping them Grow: Supporting children's emotional growth in challenging times
Date: April 21
Time: 7 - 8:30 pm
Location: Virtual via Microsoft Teams Live Event
Description:
Knowing when and how to support our children at school is never easy. The dangers presented by a pandemic only add to the challenge of balancing the need to protect our children, on the one hand, while continuing to support their emotional growth on the other. This workshop offers clear and helpful guidelines to help parents navigate these challenges while maintaining close, supportive relationships with their children.
The workshop asks whether we are doing our kids a disservice by removing obstacles and doing our best to eradicate all stress and anxiety from their lives?
During the evening, Dr. Russell will offer a fresh perspective on raising self-reliant, motivated children, ready to take on the world. This session will give parents the tools to:
• Understand parent-child dynamics
• Resist the pressure to over-parent
• Build trusting relationships with teachers and school administration so they can play an effective role in your child's life
• Understand problems such as ADHD, anxiety, and substance abuse
• Embrace failing as learning, not parental incompetence
• Enact common-sense strategies for parents worn out from worrying about their kids and their future.
Teams Link
Grade 7 Registration Nights
Information nights for parents who have students heading into grade 7 next year can find information about upcoming Junior High Registration nights here:
https://www.eips.ca/registration/junior-high
Want to know what is going on each week at WBF?
Follow us on our social media channels:
Announcements are done weekly on our Youtube channel. If you're at home, you can check out the new season of WBFTV here: https://www.youtube.com/channel/UCxPQeXqm2lFwH5cMF-c7LUg
Community Information Items:
Boys and Girls Club Woodbridge Farms
The Boys and Girls Club has space for both before and after school care. If parents are interested in registering their children to please contact Jasmine through email:  jasmine@scbgc.com.
Division Information Items:
Gearing up for Kindergarten
Do you have a child registered in kindergarten next year? If so, make sure to attend our upcoming virtual Kindergarten Information Night on May 26, 2021. Make sure to attend to virtually tour the school; meet the teachers; gain insight on play-based learning; and see what a typical day looks like.
Kindergarten Information Night 2021:
Date: May 26, 2021
Time: 5:00pm
Location: Join the information session by clicking this link.
To make the transition to school as smooth as possible Elk Island Public Schools has also put together a toolkit for families. The kit includes information about registration, important dates, programming options, what to expect, eligibility, how to find your designated school, transportation and more. Find it by visiting www.eips.ca/programs-services/kindergarten.
Additional information regarding Woodbridge's kindergarten program, is available on our school website at https://www.woodbridgefarms.ca/programs/kindergarten.
Have your say! The 2021 EIPS Parent Survey is Now Open
Elk Island Public Schools (EIPS) wants to hear from you. Make sure to complete the 2021 EIPS Parent Survey—open from April 6-20.
Annually, EIPS conducts a parent survey to gauge its progress toward meeting the goals and priorities outlined in its Four-Year Education Plan. Families are asked a series of questions about their experiences with EIPS and the school their child attends, the overall performance of the Division, the quality of education being provided to students and areas for improvement. The survey feedback helps the Division develop new strategies to better serve students and the wider community.
Plus, new this year, the survey includes a Part B, featuring questions about the Division's priorities, goals and outcomes. As you know, in fall 2021, EIPS welcomes a new locally elected Board of Trustees. Your feedback will help the incoming Board develop a new EIPS Four-Year Education Plan—one that's responsive to student and community needs and focused on continuous improvement.
TAKE THE SURVEY NOW!
Survey closes April 20, 2021.
NOTE: The survey is anonymous and doesn't take long to complete. If you want to share the experience of more than one child attending an EIPS school, simply complete the survey again.
A big THANK YOU to all EIPS families
National Volunteer Week takes place April 18-24. Most years, we celebrate the week in schools by thanking the hundreds of volunteers across EIPS who offer their knowledge and time to help enhance learning within the Division. This year is a little different because of COVID-19. While different, schools are thanking their families in new and creative ways.
On behalf of the Board of Trustees at Elk Island Public Schools (EIPS), I want to extend a heartfelt thank you to every one of our EIPS school families for your support over the last 12 months. Collectively, we've created a relationship that allows us to rally behind one clear vision: To provide exceptional education for all students. As we navigate the pandemic, it's critical we continue to work together to support student learning. Through this, we'll inspire learners and ensure they gain the skills they need to transition to the next grade or the world of work.
So, again, thank-you for your time, for your efforts, for your kindness and for your understanding as we work together to ensure all students succeed.
Trina Boymook
Chair, EIPS Board of Trustees
Watch for Thin Ice
Remember, be aware of thin ice this time of year. Depending on changing temperatures, ice can form and melt to varying degrees on outdoor bodies of water. Please remind your child about the dangers of thin ice, obey all posted signs, take the proper care and remain a safe distance from the ice. For more information about ice safety, visit the Canadian Red Cross.
Did you know?
The colour of ice may be an indication of its strength. Clear blue ice is the strongest. White opaque is half as strong as blue ice. And, grey ice is unsafe—the greyness indicates the presence of water.