Back to all posts
Posted on
Monthly Update - November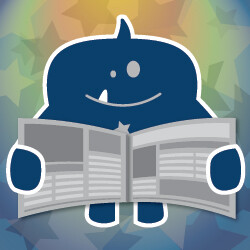 Notes from the Principal's Desk: 
November 11th is a special time for everyone to stop and pause to remember those who have sacrificed themselves for the greater good of humanity. It is also a time to think about the families of those unfortunate souls who never returned from war as well as the soldiers who were fortunate enough to return but who will forever be affected by what they have seen and endured. This year is especially significant because it is the 100th anniversary of the Armistice of November 11, 1918, the agreement that ended World War I. On Friday, November 9th, we welcome the community into our gymnasium to remember together. The assembly will begin at 10:30 am.
November 19th through 23rd is the Elk Island Public Schools' Bully Awareness and Prevention Week. Teachers will be discussing the topic through a variety of activities in their classrooms throughout the week and we will also have presentations from Saffron Center about personal boundaries (grades 1-3) and online safety (grades 4-6). The following week will feature a presentation by Chris Koch about resilience, challenging yourself and setting goals.
Results from last year's provincial achievement exams and provincial accountability pillar survey have been reviewed by staff and summarized in preparation for our new School Education Plan that will begin this year and continue into 2022. Once again, Woodbridge Farms has outstanding results in the all areas of academics, safe and caring schools, quality of education, school improvement, citizenship and parental involvement. We are very proud to be sharing our results and plans for the upcoming year with representatives of the Board of Trustees and the Superintendent of EIPS at the end of November during our annual results review meeting. Our new School Education Plan will be posted on our website in the near future and shared in greater detail at our next School Council meeting on November 27th at 6:30 pm.  
Report cards will be published online through the Parent Portal on November 26th at 3:00 pm. If you have trouble accessing the Parent Portal, please see our website for tips or call the school for support. Parent-teacher interviews are scheduled for November 28th and 29th from 4:30 to 7:30 pm. Please see the information further below for details about how to book your interviews. This is a great opportunity to discuss your child's progress thus far. We hope to see as many parents as possible during those two evenings. 
A huge THANK YOU needs to go out to our School Council and Parent's Association executive members as well as the numerous volunteers that helped out at our hot lunch this past month. Thank you Tracy, Stephanie, Alexia, Ashlee, Callie, Shauna, Jessica, Zoe, Jenny, Daren, Linda & Herb Simon, Julie, Karli, and Colleen.  

We also need to thank the many parents who volunteered at our Halloween Dance on October 26th. Thank you Julie, Tara, Jodi, Jenny, Callie, Erika, Sandra, Stacey, Terry, Shauna, and Alison.

Your children and the rest of the school appreciate the time that you have given to help support our many initiatives. 
I am excited to share that at our last meeting, the Parent's Association approved a motion to give the school $10,000 towards the purchase of leveled books to improve our classroom libraries! This is an amazing gesture that will benefit all students in the school. By purchasing leveled classroom libraries,  every student will have access to numerous books in their classrooms that are at an appropriate reading level for them individually. We are so fortunate to have such a supportive parent community.

On behalf of the Woodbridge Farms staff, THANK YOU!
Calendar and Important Dates: 
NOVEMBER 2018 
Nov 7 Assembly 9:00 AM 
Nov 7 Early Out/Staff Meeting 
Nov 8 Academy of Tobacco Prevention Presentations (Gr.4-6) 
Nov 9 Interview bookings open 9:00 AM 
Nov 9 Remembrance Day Ceremony 10:30 AM  
Nov 10-18 Fall Break - No School  
Nov 19-23 EIPS Bullying Awareness Week 
Nov 21 Saffron Presentations 
Nov 26 Report Cards Issued 
Nov 27 Trustee Results Review 
Nov 27 School Council and Parents' Association Meeting 6:30 PM 
Nov 28-29 Parent/Student/Teacher Interviews 4:30 - 7:30 PM 
Nov 29 Alberta Opera Presentation – Pinocchio 9:30 AM 
Nov 29 Chris Koch Presentations 1:15 PM, 2:15 PM


School Information Items: 
Parental Involvement

Wee Read Program 
This year at Woodbridge Farms, we have started participating in the Wee Read Program. The Wee Read Program is about getting young students in kindergarten and grade one excited about reading. Volunteers visit the school to share their love of books by reading aloud, playing vocabulary games and talking about stories that inspired them when they were children. We currently have 9 trained volunteers reading coming to the school to read to our students. In January, we will be doing a second 8-week round of Wee Read after providing training for our volunteers. If you are interested in becoming a trained volunteer, please contact Mrs. Pearn or Mrs. Siminick. 

Parent-Teacher Interview Bookings 
Online booking for Parent Teacher Interviews opens at 9 AM on Friday, November 9th. 
Parent/Teacher Interview Nights: 
Wednesday, November 28th 
Thursday, November 29th  
4:30 - 7:30 PM 
Additional Information: 
Parents that do not have internet access may phone the school at (780) 464-3330. 
Interviews are strictly 10 mins and spaces are limited. 
If you require more time, please contact your teacher directly to make alternative arrangements. 
Please book with your child's homeroom teacher to ensure every parent has that opportunity. 
BOOKINGS CLOSE Wednesday November 28th @ 9:00 am 
How to Book: 
Go to www.schoolinterviews.ca  
Enter the code t6g98 and press Go 
Enter your details 
Select the teachers you wish to see  
Select the appointment times that are available 
When done, click FINISH 
Your interview timetable will be emailed to you automatically. If you do not receive your email immediately check your junk mail folder. Should you wish to change your bookings, go to the www.schoolinterviews.ca website, and use the event code. Remember to use the same name and email address, you used when you made your original booking. Parents wishing to change their interview times after the closing date should contact the school directly on: (780 464-3330) 
Division Information Items: 
New SchoolMessenger Call-display Number 
Effective November 1, all phone calls going out through SchoolMessenger will display one of the following toll-free numbers rather than the school or Division number. 
Messages programmed from Student Transportation: 1-833-298-5234 
Messages programmed from schools and the Division office: 1-833-202-1419 
With this change, parents/guardians have the ability to call back to this number to replay all recent phone messages they've received through SchoolMessenger. If you've missed a call or would like to replay a message to confirm you have all the details, simply call back the applicable 1-833 number and follow the prompts to repeat any recent messages. 
 
SchoolMessenger Parent Account Guide 
EIPS has created a SchoolMessenger Parent Account Guide to walk parents/guardians through the process of setting up an account or updating information in SchoolMessenger and managing their phone and email preferences. This document can be found on our Parent Information page.  
 
Inclement Weather 
With the winter season already here, we want to remind parents to dress children appropriately for the weather when getting ready for school or the bus. The weather often changes unexpectedly throughout the day, so please select suitable outerwear and ensure your child is prepared for changing conditions. 
If inclement weather conditions occur, Elk Island Public Schools (EIPS) advises parents of any bus cancellations using various communications tools—automated-telephone messages, alerts posted on www.eips.ca and school websites, Twitter, Facebook, local radio stations and on Versatrans My Stop. Any morning bus cancellations are posted on www.eips.ca by 6:30 a.m. 
Decisions regarding bus cancellations are guided by EIPS administrative procedures that states, "school bus service may be suspended…when Environment Canada reports a temperature of -40 C." Other reasons for suspending or delaying school bus services include adverse weather and poor road condition. 
When school bus services are suspended, schools remain open to students. EIPS believes parents have the right and responsibility to make choices for their children based on their beliefs and perceptions of safety during times of inclement weather. 
For more information, contact EIPS Student Transportation at 780-417-8151. 
 
Caregiver Education Series 
The Division, in partnership with Strathcona County and Elk Island Catholic Schools, is hosting a series of caregiver information sessions focused on ways to support students' mental health. The free sessions provide parents, caregivers, teachers and community members with information about challenges that can impact children and adolescents. Some of the session topics include: dealing with anxiety, teenagers and technology, cannabis, understanding depression and self-injury, test anxiety, building executive functioning skills, and limit setting. 
Visit the Division calendar to see all scheduled caregiver sessions. 
 
No Child Without: Free MedicAlert for students 
In our ongoing effort to provide safe and caring schools for our students, Woodbridge Farms is once again participating in the Canadian MedicAlert Foundation's No Child Without program. The program is a national initiative that provides no-cost MedicAlert services to children—between the ages four and 14—who have chronic health conditions. The goal is twofold: to help children with severe allergies, medical conditions or special needs and to assist schools with medical-emergency plans for students. 
Once a child is registered, their school is provided with advice on a medical-emergency plan for that student and given a list of medications, allergies and medical conditions the student has. If your child has a serious medical condition or allergy and could benefit from MedicAlert services, contact the school office at 780-464-3330. To learn more about the No Child Without program, visit www.nochildwithout.ca. 
 
Opioids Don't Discriminate: An Interactive Experience 
From November 5-9, Strathcona County will be hosting a public education event regarding the ongoing opioid crisis. The event is open to students, parents, teachers and community members. Using real stories and statistics from the local community, participants will learn about the science of addiction, as well as the psychology of those struggling with substance-abuse, challenging them to re-consider what they think they know about drug-use. 
To learn more, or to book a large group session, click here. 
Event Details: 
Dates:                   Nov. 5-9, 2018 
 
Times:                   Monday, November 5: 2:30 p.m.-7 p.m. 
                             Tuesday, November 6: 2 p.m.-7 p.m. 
                             Wednesday, November 7: 2 p.m.-9 p.m. 
                             Thursday, November 8: 2 p.m.-7 p.m. 
                              Friday, November 9: 9:30 a.m.-2 p.m. 
Location:              Strathcona County Community Centre's Agora 
                           401 Festival Lane, Sherwood Park