Back to all posts
Posted on
Monthly Update - November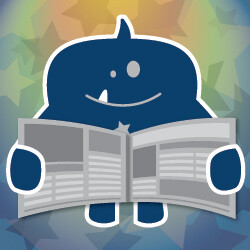 Notes from the Principal's Desk:

The month of October flew by in the blink of an eye. The Indigo Adopt a School program finished early in the month. We are so grateful to the community for backing us through this project whether it was through purchases from our registry, in store donations or by helping us get the word out to the public. I am thrilled to report that we raised $4961.78!!!! This money is going to go directly towards purchasing books for all students in our school. Shortly, we will be giving students the opportunity to give us suggestions for book titles and series to purchase for the library and book room.
Parent/Teacher Interviews were a huge success last month. It was a great opportunity for parents and teachers to sit down and discuss the progress we've seen so far from students. Having them earlier this year will allow for plenty of time for students to adjust before report cards are issued in December. Thank you to all of the parents who took the time to join us for those two evenings.
Socktober and the Souls 4 Soles Shoe Drive also took place during October. As a community, we collected a whopping 333 pairs of socks and 334 pairs of shoes, along with many pairs of mitts and toques! Mrs. Reaney had the opportunity to drop off all of the socks, toques and mitts last week. Judging by the weather, the timing was perfect!
As you know, the provincial budget was released at the end of October. In early November, we found out what the implications of all of the cuts were for us in Elk Island Public Schools. We were very fortunate to have budgeted very conservatively as a division based upon the foresight of our superintendent, Mark Liguori. Although EIPS faces a significant deficit in funding, along with a significant increase in building insurance, the effect on school budgets was relatively small, thanks in large part to the Board of Trustees covering a large chunk of the deficit through their reserves. Thankfully, Woodbridge Farms' portion of this shortfall will not have a significant impact on staffing or the services we provide to students this year.
Remembrance Day is an important day for Woodbridge Farms. Each year we take time to remember those who have fought for our freedom and their families. It is important that this generation of students learn about the sacrifices that were (and still are) made in the name of freedom. These lessons cannot be forgotten. This year's ceremony was an excellent demonstration of our respect for and the importance of Remembrance Day. Students were incredibly well behaved, sitting still and quiet throughout the ceremony. We are so proud of them!
Movember is back! During the month of Movember, Mr. Cunningham, Mr. Baker and our caretaker, Jovin will be growing out their mustaches to raise money for prostate cancer. Any students wishing to help out can bring a donation down to the office throughout the month. In early December, we will draw names for a chance to throw pies at one of the mustachioed men in a special assembly. 
Starting on November 18th all the way until December 5th we will be collecting items for Christmas baskets for the Strathcona Christmas Bureau. A list of specific items they are looking for can be found here. Gift baskets are given to families in need in our community.
We hope everyone has a restful, warm (wishful thinking?) November break!
Parental Involvement

A huge THANK YOU needs to go out to the following parents for volunteering for our first hot lunch of the year: Julie L., Cynthia, Mel, Chrissy, Alexia, Zoe, Julie B. and Tara! Without the help of our parent volunteers, we couldn't provide these fun opportunities for our students!
Our next school council meeting is on Wednesday, November 20th at 6:30 in the school library. During that meeting we will be discussing this year's school budget, this year's Christmas plans as well as many other events that we have coming up. We hope that many of you will be able to join us that evening! Information about school council and parents association can be found on their website.
NOVEMBER 2019
Nov 9-17 Fall Break - No School 
Nov 18-22 EIPS Bullying Awareness Week
Nov 19 Saffron Bullying Presentations
Nov 20 School Council Meeting 6:30 PM
Nov 22 Put a Cap on Bullying Day (wear a hat to school)
Nov 29 PL Day - No School
DECEMBER 2019
Dec 4 Early Out 2:13 PM
Dec 6 Assembly 9:00 AM
Dec 6 Holiday Head Wear Theme Day
Dec 6 Monthly Update Published
Dec 6 Report Cards Issued
Dec 12 Christmas Concert at Salisbury Composite 7:00 PM
Dec 13 Christmas Sweater Day
Dec 13 Kindergarten Christmas Concert 1:30 PM in the Gym
Dec 16 Francie Reads The Grinch
Dec 16-18 Wee Wonderland
Dec 18 Cookie Decorating
Dec 20 Holiday Pajama Day
Dec 20 Movie: The Grinch
Dec 20 Last Day before Christmas Break

School Information Items:
Timetable Change
After November break, we will be making an alteration to our school bell schedule. Based upon staff and parent feedback, we'll be going to a traditional 3 recess day. We feel that this will offer more movement breaks than previous years as well as find a better balance for the timing of those breaks and snack times. These changes will not affect start or end times of the school day nor instructional time for students.
Wee Wonderland Donations
Wee Wonderland is only one month away! We are already accepting any donations you have for Christmas wrapping paper, bows, ribbons and gift bags. Donations can be brought into the office or sent to school with your children. 
Woodbridge Reads
Last year at Woodbridge Farms we implemented the Wee Read Program.  We are excited to announce that will be implementing it again and have rebranded it "Woodbridge Reads"!  This program requires volunteers to work with students in Kindergarten and Grade 1 to help foster a love of reading and enhance early literacy skills! Volunteers visit the school once a week for 8 weeks for an hour to read aloud with 2 students, talk about the book, play literacy games and create excitement about books and reading! We will be offering a training session for volunteers after Thanksgiving.  Please contact Mrs. Pearn (teri.pearn@eips.ca) at the school if you are interested in becoming a Woodbridge Reads volunteer!
Do you have unused books at home?
On our school website, we have a list of series books that we're looking for. If you have gently used books from our list that you would like to donate, please bring them by the school. These books will be used in classroom libraries throughout the school. To see the list check out our Learning Commons page.
Division Information Items:
Inclement Weather
With the winter season almost here, we want to remind families to dress children appropriately for the weather when getting ready for school or the bus. The weather often changes unexpectedly throughout the day, so please select suitable outerwear and ensure your child is prepared for changing conditions.
If inclement weather conditions occur, Elk Island Public Schools (EIPS) advises families of any bus cancellations using various communications tools—automated-telephone messages, alerts posted on www.eips.ca and school websites, Twitter, Facebook, local radio stations and on Versatrans My Stop. Morning bus cancellations are posted on www.eips.ca by 6:30 a.m.
Decisions regarding bus cancellations are guided by EIPS administrative procedures that states, "school bus service may be suspended…when Environment Canada reports a temperature of -40 C." Other reasons for suspending or delaying school bus services include adverse weather and poor road condition. When school bus services are suspended, schools remain open to students. EIPS believes families have the right and responsibility to make choices for their children based on their beliefs and perceptions of safety during times of inclement weather.
For more information, contact EIPS Student Transportation at 780-417-8151.
Caregiver Education Series
The Division, in partnership with Alberta Health Services and Elk Island Catholic Schools, is hosting a series of caregiver information sessions focused on ways to support students' mental health. The sessions are free and geared toward parents, caregivers, teachers and community members who want to learn more about challenges impacting children and adolescents. This year, session topics include anxiety, ADHD, depression, self-harm, technology, teens and teaching leadership skills, and more.
Visit the Division calendar to see all scheduled caregiver sessions.
Your Future: Post-Secondary and Career Fair — 30+ Exhibitors. Together in One Place.
Thinking about attending post-secondary school after graduation? Not sure on the career or sector? Plan to attend this year's Your Future: Post-Secondary and Career Fair on Nov. 21, 2019.
Hosted by Elk Island Public Schools (EIPS), in partnership with the Educational Liaison Association of Alberta, Your Future is an annual educational fair that brings together more than 30 colleges, universities, polytechnic and private schools, and sector experts in one place—the largest event of its kind in Alberta.
The event is free and open to all students in grades 9 through 12 from both EIPS and Elk Island Catholic Schools. Both students and family members will have the opportunity to meet with representatives from each attending post-secondary institutions; ask questions; talk to experts about various career sectors; learn about future career trends; and much more.
Event Details:
Date:                     Nov. 21, 2019
Time:                     6:30 p.m. to 8:30 p.m.
Location:              Clarion Hotel and Conference Centre
                                2100 Premier Way, Sherwood Park 
Visit www.eips.ca/students/your-future for a detailed list of exhibitors.