Back to all posts
Posted on
Monthly Update - November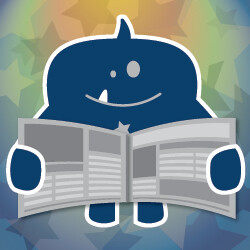 Notes from the Principal's Desk:
We have made it through another month successfully at the Farm! Everyone is now used to our crazy schedules and the "new normal" has just become "normal" now. Our Halloween festivities were so much fun, even if they were very different than what we have typically done. We certainly missed our assembly, parade and the annual Halloween Dance, but enough fun was had to call it a success! Classrooms were full of laughter and fun activities!
We would like to thank all parents for continuing to ensure their children are passing the daily COVID checklist before sending them to school each day. We also appreciate how quickly parents are coming to pick up their children when we have had to call. With the new changes to the daily COVID checklist that began on Monday, November 2nd, we would ask that everyone takes a few moments to re-familiarize themselves with the protocols and be patient with us as we adjust to the changes as well. As always, erring on the side of caution when it comes to sickness would be preferred, particularly with the current rates of new positive cases.
After a short blast of cold weather we have noticed that students may likely need additional masks at school. Breathing into a mask when outside in the cold produces more humidity and masks can get moist quickly. There is worry of frostbite if masks get too damp with the increasingly cold winds.
Thank you to all parents who were able to join us virtually for Parent Teacher Interviews on October 27th and 28th. We had a plethora of positive feedback, even with the time crunch for each interview. It was perfect timing to connect with parents to share all of the progress students have made already. We can't wait until we can meet everyone in person once again!
On Friday, students participated in honouring Remembrance Day in their classrooms. At precisely 11:00am, the whole school participated in two minutes of silence after hearing the Last Post over the intercom. At the end of the day, we were able to gather outside as a school (socially distanced) where Mrs. Newton led the entire school in the singing of Oh Canada and Peace Round. This was the first time we were able to see everyone at the same time!
The week after November Break is special for three reasons. First, we will be welcoming back a number of students who were learning from home during the first quarter!
It is also our annual Bully Awareness Week. Teachers will be promoting awareness and understanding of bullying and its impact on others during that week in their classrooms. We will be focusing on building strong friendships and being kind to one another.
It is also Metis Week, starting with Louis Riel Day on November 16th. On Friday, November 20th we will be doing #rockyourmocs. We would invite anyone who has a pair of moccasins to wear them to school that day.
Term 1 Report Cards will be published on December 4th at 3:30pm for students in grades 1 through 6. Parents can access them by clicking on the Communicating Student Learning link in the Parent Portal. It is a wonderful time to celebrate the accomplishments and growth of your children!


Want to know what is going on each week at WBF?
Announcements are done weekly on our Youtube channel. If you're at home, you can check out the new season of WBFTV here: https://www.youtube.com/channel/UCxPQeXqm2lFwH5cMF-c7LUg
Parental Involvement
Volunteers are an integral part of the successful operation of Woodbridge Farms. Every parent of a Woodbridge student is automatically a member of the Parents' Association. Thank you to everyone who joined us for our first meeting in September! We had a great (virtual) turnout. EVERYONE is welcome to join us for each meeting and your input is valued!
Next Meeting:
Monday, November 23rd @ 6:00pm
Google Meet link sent out at 5:30pm that day
Information and past meeting minutes can be found on our School Council and Parents Association page.
Fundraising is a great way for parents to get engaged with school. We have a number of ongoing fundraisers:
One of the priorities for EIPS this year is to parental engagement. This brochure helps explain and shares examples of how parents can be engaged in their child's school.
EIPS Parental Engagement Brochure
NOVEMBER 2020
Nov 4 Early Out 2:13 PM
Nov 6 Remembrance Day Recognition
Nov 6 Wear Red, White and Black Day
Nov 6 Monthly Update Published
Nov 7-15 Fall Break - No School 
Nov 15-21 Metis Week
Nov 16-20 EIPS Bullying Awareness Week
Nov 16 Louis Riel Day
Nov 16 At-home Re-entry Date
Nov 19 Rock your Mocs Day
Nov 23 School Council 6:00pm
Nov 23 Christmas Bureau Campaign starts
DECEMBER 2020
Dec 2 Early Out 2:13 PM
Dec 4 Monthly Update Published
Dec 4 Report Cards Published
Dec 4 Christmas Bureau Campaign ends
Dec 22 Last Day before Christmas Break
Dec 23-Jan 5   Christmas Break
School Information Items:
Christmas Bureau
This year we will be collecting donations for the Strathcona Christmas Bureau. Due to COVID-19 and the importance of ensuring the safety of all volunteers, the Christmas Bureau is only collecting gift cards and monetary donations this year. Families will receive a Christmas envelope with gift cards to purchase both food and gifts for their families. Therefore, our Christmas Bureau campaign will look a little different this year. We will be collecting gift cards and cash donations over a two week period:

Nov. 23 - 27: Grocery Gift Cards 
Nov. 30 - Dec. 4: Present Gift Cards

More detailed information will be sent home after November 16th.
Community Information Items:
Boys and Girls Club Woodbridge Farms
The Boys and Girls Club has space for both before and after school care. If parents are interested in registering their children to please contact Jasmine through email:  jasmine@scbgc.com.
Family Violent Prevention Month
November is Family Violence Prevention Month in Alberta. Strathcona County is supporting the community by highlighting #WHERETOTURN as part of a campaign called Reach Out Speak Out. Family violence is the attempts by one person in an intimate relationship to dominate and control the other. Family and Community Services is here to support - if family violence is affecting your life, learn where to turn or how to help someone you care about. We all have a role to build a safe, supported and connected community. 780-464-4044
Division Information Items:
Inclement Weather
With the winter season almost here, we want to remind families to dress children appropriately for the weather when getting ready for school or the bus. The weather often changes unexpectedly throughout the day, so please select suitable outerwear and ensure your child is prepared for changing conditions.
If inclement weather conditions occur, Elk Island Public Schools (EIPS) advises families of any bus cancellations using various communications tools, which may include automated-telephone messages, alerts posted on www.eips.ca and school websites, through the Bus Status app, Twitter, Facebook and on Versatrans My Stop. Morning bus cancellations are posted on www.eips.ca by 6:30 a.m.
Decisions regarding bus cancellations are guided by EIPS administrative procedures that states, "school bus service may be suspended…when Environment Canada reports a temperature of -40 C." Other reasons for suspending or delaying school bus services include adverse weather and poor road condition. When school bus services are suspended, schools remain open to students. EIPS believes families have the right and responsibility to make choices for their children based on their beliefs and perceptions of safety during times of inclement weather.
For more information, contact EIPS Student Transportation at 780-417-8151.