Back to all posts
Posted on
Monthly Update - October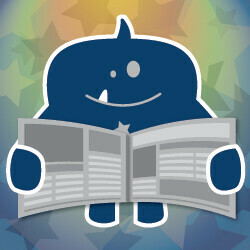 Notes from the Principal's Desk:
September was a very busy month for us at the Farm and we are looking forward to the many celebrations that October brings (especially Halloween)! Our Meet the Staff BBQ was an amazing night. The weather was as perfect as it can get, which provided the opportunity for kids to have fun and play outside, while parents and staff could socialize.
The Food Drive was a huge success as well. The Strathcona County Food Bank was so impressed with how much food we had collected as a school during the week long event. We collected a whopping 532 pounds!!! They were so grateful and we are so proud to be a part of such a generous community.
The Indigo Adopt a School program is almost coming to a close (October 6th). We have been so excited over the past three weeks with all of the support that we have received. We would like to thank so many of our parents and community members near and far for donating books from our registry in the program. It is so exciting to have brand new books delivered to our school on a daily basis! After October 6th, we will receive a gift card worth the total amount of in-store donations collected during the program. We will then be able to use the gift card (with an additional 30% off) to purchase new, quality titles for our school. Thank you to everyone who has helped share our story! Your contributions are going directly towards putting books in the hands of students!
Right after our Adopt a School program closes, Read-In Week begins! This year's theme is 30 Years of Read In: Celebrate with Stories. We have a number of fun events planned after our kickoff assembly on Monday morning, including some special celebrity readers!
Our first round of parent-teacher interviews will be earlier this year. They will be held during the evenings of October 16th and 17th from 4:30-7:30. Booking information can be found on our PT Interview Booking page. We hope that all families can make it out that evening to meet teachers and discuss the progress of their children, as well as browse through the Book Fair.
This year, October will be known as Socktober! We will be accepting donations of brand new socks to be given to the homeless. Socks can be sent to school during the window of October 15-25. Once again this year, Woodbridge will be participating in the County's Soles 4 Souls Shoe Drive during the week of October 21-25. During that time, you can send pairs of used or unused shoes to school with your children to be donated to people in need. 
We need to send out a huge shout out to Busy B Bargains in Tofield, which donated over 3 full boxes of books to the school! These books will be added to our series collection in our book room and get into the hands of our students right away. Thank you for your support!
Parental Involvement
Thank you so much to all of the parents who attended our first School Council meeting. It was so encouraging to see many new faces and we hope to see even more at our next meeting in October. 
We would also like to send out a huge THANK YOU to the Parents Association for providing snacks for staff during our last staff meeting in recognition of World Teachers' Day. There were so many delicious treats and the staff genuinely appreciated it!
OCTOBER 2019
Oct 5 World Teachers' Day
Oct 7 Assembly 9:00 AM – Read in Week Kickoff
Oct 7-11 Read in Week: 30 Years of Read In: Celebrate with Stories
Oct 11 Professional Learning Day - No School
Oct 14 Thanksgiving Day – No School
Oct 15-25 Socktober
Oct 16 -17 Picture Retakes
Oct 16-17 Parent/Teacher Interviews 4:30-7:30
Oct 21-25 Soles 4 Souls Shoe Drive
Oct 21 Federal Election Polling Station @ WBF
Oct 25 Family Dance
Oct 28 Little Elk Island Adventures (Kindergarten) 11:00 AM
Oct 29 Bus Evacuation 9:00 AM
Oct 29 Little Elk Island Adventures (Kindergarten) 9:30 AM
Oct 31 Halloween (PM activities) 
NOVEMBER 2019
Nov 6 Staff Meeting – early out 2:13 PM
Nov 8 Remembrance Day Ceremony 10:30 AM
Nov 8 Monthly Update Published
Nov 9-17 Fall Break - No School 
Nov 18-22 EIPS Bullying Awareness Week
Nov 29 Professional Learning Day
School Information Items:
Woodbridge Reads
Last year at Woodbridge Farms we implemented the Wee Read Program.  We are excited to announce that will be implementing it again and have rebranded it "Woodbridge Reads"!  This program requires volunteers to work with students in Kindergarten and Grade 1 to help foster a love of reading and enhance early literacy skills! Volunteers visit the school once a week for 8 weeks for an hour to read aloud with 2 students, talk about the book, play literacy games and create excitement about books and reading! We will be offering a training session for volunteers after Thanksgiving.  Please contact Mrs. Pearn (teri.pearn@eips.ca) at the school if you are interested in becoming a Woodbridge Reads volunteer!
Read In Week takes place October 7-11.
Read In Week 2019 returns, marking its 30th anniversary, on October 7-11. The theme this year is "30 Years of Read In: Celebrate with Stories/Célébrons avec des Histoires 30 Anniversaire de Read In." Through various activities, students will spend the week learning how stories have the power to teach lessons, broaden perspectives and foster empathy. Some of the activities planned for Read In Week include:
Read-In Week Kickoff Assembly
(Gum) Drop and Read
Celebrity Guest Readers
Buddy Reading across classrooms
Read In Week is a Division-wide initiative held annually to encourage a lifelong love of reading and to enhance literacy awareness among students, staff, parents and community members. We invite all our families to participate in Read In Week with us by reading yourself, with your child or with someone in the community.
Do you have unused books at home?
On our school website, we have a list of series books that we're looking for. If you have gently used books from our list that you would like to donate, please bring them by the school. These books will be used in classroom libraries throughout the school. To see the list check out our Learning Commons page.
Division Information Items:
Pay School Fees Online!
School fee information for the 2019-20 school year is now posted on the PowerSchool Parent Portal. All fees are due within 30 days of being posted. To access your fee information, simply log in to the PowerSchool Parent Portal and go to "Student Fees." There you can view your fees and pay them online using Visa, MasterCard or INTERAC Online—when available from your financial institution.
For the 19-20 school year, agendas will be an optional fee of $3. We would appreciate if you could help us recover the cost of agendas by paying this fee. Because it is optional, it is not required that you pay this fee.
Don't forget to also log in to the PowerSchool Parent Portal regularly throughout the year. Fees are often added to your child's account to cover the cost of various school activities such as field trips, class projects, athletic-team fees and more.
If circumstances exist where you are unable to pay your fees, you can apply to have fees waived by submitting an Application for a Waiver of Fees. The application deadline is Dec. 15, 2019.
For more information about school fees, waivers and payment deadlines, visit www.eips.ca/schools/fees and https://www.woodbridgefarms.ca/parents/fees. Alternatively, contact Karlie Wells at Woodbridge Farms School at 780-464-3330.
Celebrating World Teachers' Day: October 5
October 5 is World Teachers' Day! Launched in 1994 by the United Nations Education, Scientific and Cultural Organization (UNESCO), World Teachers' Day is celebrated annually around the world to recognize teachers and the integral role they play in providing quality education to students. On October 5, Elk Island Public Schools (EIPS) encourages all of its students, parents and community members to show their appreciation for their teachers and the positive impact they make on our lives.
New this year, to honour the day, EIPS kick-started a new contest inviting friends, family, students and staff to share a story about how a teacher inspired them. Thank you to all those who have shared stories to date. Collectively they tell a story about the vital role teachers play in shaping the minds of youth and supporting their journey of success.
EIPS extends a heartfelt thank you to all its teachers for their dedication, hard work and commitment in guiding and educating our students through their kindergarten to Grade 12 years.
No Child Without: Free MedicAlert for students
In our ongoing effort to provide safe and caring schools for our students, Woodbridge Farms continues to be registered in the Canadian MedicAlert Foundation's No Child Without program. The program is a national initiative that provides no-cost MedicAlert services to children—between the ages four of 14—who have chronic health conditions. The goal is twofold: to help children with severe allergies, medical conditions or special needs and to assist schools with medical-emergency plans for students.
Once a child is registered, their school is provided with advice on a medical-emergency plan for that student and given a list of medications, allergies and medical conditions the student has. If your child has a serious medical condition or allergy and could benefit from MedicAlert services, contact the school office at 780-464-3330. To learn more about the No Child Without program, visit www.nochildwithout.ca.
REMINDER: Make head checks for lice a routine!
Head lice are one of the most common problems faced by school-aged children and their families. Typically, head lice are tiny, greyish-brown insects that live on the scalp and lay their eggs, or nits, in the hair close to the scalp—itching is the main complaint. Lice don't jump from head to head, nor are they dangerous. Having a head lice infestation, however, can cause stress, anxiety and hardship for staff, students and parents. As such, it's essential each of our families do their part at home by undertaking weekly routine head checks and, if head lice and nits are found, physically removing them.
While head lice prevention and control is primarily the responsibility of the parent, the school does work discreetly with the teacher, students and families to prevent further transmission. To prevent the spread of head lice, we encourage you to speak to your child about preventative behaviour such as avoiding head-to-head contact and not sharing combs, hats, pillows and hair accessories. It's also important to teach children not to tease other students about head lice—anyone can get head lice. If you find head lice on your child, notify the school, physically remove the lice and nits using the proper lice comb, and keep your child home until all signs of active head lice are gone.
For more information about head lice prevention and treatment, visit www.eips.ca/programs-services/healthy-schools/head-lice. Alternatively, you can contact the school at 780-464-3330.
School Bus Safety Week: October 21-25
Schools throughout Elk Island Public Schools (EIPS) are celebrating School Bus Safety Week October 21-25. The theme: Ready to Ride, which focuses on being a responsible rider. Throughout the week, various activities are planned, including information sessions, bus-safety lesson plans and bus-evacuation drills.
As part of School Bus Safety Week, we'd like to remind students and families all of the Division's school buses are equipped with a bus-pass scanner and GPS technology, which allows Student Transportation to better monitor and manage its more than 156 buses and 594 bus routes. Thanks to this technology, parents and students also have access to the Versatrans My Stop app, a mobile tool to help determine the location of a bus, projected arrival times and when a child is scanned onto a bus.
For more information about School Bus Safety Week and EIPS Student Transportation services visit www.eips.ca/transportation or contact Student Transportation (780-417-8151, st@eips.ca) directly.
Your Future: Post-Secondary and Career Fair — 30+ Exhibitors. Together in One Place.
Thinking about attending post-secondary school after graduation? Not sure on the career or sector? Plan to attend this year's Your Future: Post-Secondary and Career Fair on Nov. 21, 2019.
Hosted by Elk Island Public Schools (EIPS), in partnership with the Educational Liaison Association of Alberta, Your Future is an annual educational fair that brings together more than 30 colleges, universities, polytechnic and private schools, and sector experts in one place—the largest event of its kind in Alberta.
The event is free and open to all students in grades 9 through 12 from both EIPS and Elk Island Catholic Schools. Both students and family members will have the opportunity to meet with representatives from each attending post-secondary institutions; ask questions; talk to experts about various career sectors; learn about future career trends; and much more.
Event Details:
Date:                   Nov. 21, 2019
Time:                   6:30 p.m. to 8:30 p.m.
Location:              Clarion Hotel and Conference Centre
                            2100 Premier Way, Sherwood Park