Back to all posts
Posted on
Monthly Update - October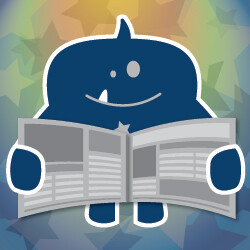 Notes from the Principal's Desk:
We have successfully made it through September! We have been so impressed and proud of how well students have adapted to the changes from our Re-Entry Plan. Even though there have been many changes to how we typically operate, school feels NORMAL again! 
While we will review and discuss potential changes to our re-entry plan on a monthly basis, we don't anticipate any significant changes while the province is still in Phase 2 of the re-launch plan. We still need to be vigilant and follow the guidelines of AHS and EIPS until restrictions have been lifted or reduced. Now that everyone is comfortable being back, complacency is something we need to be careful to avoid. We appreciate your continued efforts to pre-screen your children before sending them to school every day and following the direction of AHS when needed.
With modifications, we were able to make our annual Terry Fox run happen. Instead of having our traditional whole school run, each class did the run on their own over two days. As a part of the 40th anniversary of the Marathon of Hope, classes participated in What's Your 40?, where they did 40 repetitions of different activities during their PE classes. A huge THANK YOU goes out to the Parents Association for once again supplying snacks for our runners! This year we raised over $470 in our Toonies for Terry campaign!
Orange Shirt Day was recognized on September 30th at Woodbridge Farms and across the nation. Many students wore orange shirts to honour the Indigenous children who were sent away to residential schools in Canada and to learn more about the history of those schools. The "orange shirt" in Orange Shirt Day refers to the new shirt that Phyllis Webstad was given to her by her grandmother for her first day of school at St. Joseph's Mission residential school in British Columbia. When Phyllis got to school, they took away her clothes, including her new shirt. It was never returned. The message that Phyllis wants to pass along on Orange Shirt Day — and every day — is that every child matters.
Want to know what is going on each week at WBF?
Announcements are done weekly on our Youtube channel. If you're at home, you can check out the new season of WBFTV here: https://www.youtube.com/channel/UCxPQeXqm2lFwH5cMF-c7LUg
Parental Involvement
Volunteers are an integral part of the successful operation of Woodbridge Farms. Every parent of a Woodbridge student is automatically a member of the Parents' Association. Thank you to everyone who joined us for our first meeting in September! We had a great (virtual) turnout. Stay tuned for details about our next School Council/Parents Association meeting which will take place in November. EVERYONE is welcome to join us and your input is valued!

Information and past meeting minutes can be found on our School Council and Parents Association page.
Fundraising is a great way for parents to get engaged with school. We have a number of ongoing fundraisers:
Spud (details coming soon)
One of the priorities for EIPS this year is to parental engagement. This brochure helps explain and shares examples of how parents can be engaged in their child's school.
EIPS Parental Engagement Brochure
OCTOBER 2020
Oct 2 Monthly Update Published
Oct 5 World Teachers' Day
Oct 5-9 Read-in Week: Read Around the World
Oct 7 Early Out 2:12 PM 
Oct 9 Professional Learning Day - No School
Oct 12 Thanksgiving Day – No School
Oct 13 Interview bookings open https://www.schoolinterviews.ca/ 
Oct 20 Retakes (including at home learners)
Oct 26-28 Parent/Teacher Interviews (Virtual) (details to be sent out soon)
Oct 31 Halloween 
NOVEMBER 2020
Nov 4 Early Out 2:13 PM
Nov 6 Remembrance Day Recognition
Nov 6 Monthly Update Published
Nov 7-15 Fall Break - No School 
Nov 16 At-home Learning Re-entry Deadline
Nov 16-20 EIPS Bullying Awareness Week
Boys and Girls Club Woodbridge Farms
The Boys and Girls Club has space for both before and after school care. If parents are interested in registering their children to please contact Jasmine through email: jasmine@scbgc.com.
Division Information Items:
Improving Home-School Communication
To enhance communication between families and schools, Elk Island Public Schools (EIPS) has developed a how-to guide entitled, "Communication Protocol for Schools." Topics include appropriate channels to use, standard formats and structures, timing and sequencing for regular and ongoing home-school communication, and ways to bring forward questions or concerns. The manual also offers useful tools and resources schools and families can use to enhance face-to-face meetings, email communication and various social media efforts.
Communication Protocol for Schools
Most email communication from the Division will come from communications@eips.ca. From the school level, messages will often come from general.wbf@eips.ca. We encourage families to add this email address to your address book or safe senders list to help prevent Division and school messages from filtering to a junk, spam or other folder in your email inbox. 
School Fees: Now available
School fee information for the 2020-21 school year is now posted on the PowerSchool Parent Portal. When you log on, you'll notice the fee schedule is different from previous years. Instead of a fee based on the entire year, fees are charged on a quarterly basis.
The fee schedule change accommodates students switching from out-of-school learning to in-school learning; the four-semester system in place at some schools, and possible fee adjustments if the province decides to transition to Scenario 2—partial return to school—or Scenario 3—the suspension of in-school classes. Fees for kits or equipment kept by the student are charged in full at the start of the course. 
Each quarter, you'll receive an email notification letting you know fees are posted on the PowerSchool Parent Portal. To access your fee information, go to "Student Fees" on PowerSchool. There you can view your fees and pay online using Visa, MasterCard or INTERAC Online—when available from your financial institution. All fees are due within 14 days of being posted. NOTE: School Fees apply to in-school learners only.
If circumstances exist where you are unable to pay your fees, you can apply to have fees waived by submitting an Application for a Waiver of Fees. The deadline is Dec. 15, 2020—if new to EIPS, the deadline is the latter of Dec. 15, 2020, or 45 days after registration.
For more information about school fees, waivers and payment deadlines, visit eips.ca and https://www.woodbridgefarms.ca/parents/fees. Alternatively, contact the school at 780-464-3330.
Caregiver Education Series
Alberta Health Services is hosting a series of virtual caregiver information sessions focused on ways to support students' mental health. The sessions are free and geared toward parents, caregivers, teachers and community members who want to learn more about challenges impacting children and adolescents. Session topics include anxiety, ADHD, depression, self-harm, technology, teens and teaching leadership skills, communication, resiliency, and more
Visit the Division calendar or Caregiver Education to see the monthly caregiver sessions.
Read In Week 2020 taking place October 5-9
Read In Week returns on October 5. The theme for this year is "Read Around the World." Through various activities, students—both in-school and out-of-school learners—will spend the week reading and learning how stories have the power to teach lessons, broaden perspectives and foster empathy. Some of the activities planned for Read In Week include:
Virtual Guest Readers
Stories with the Principals
Read In Week is a Division-wide initiative held annually to encourage a lifelong love of reading and to enhance literacy awareness among students, staff, parents and community members. We invite all our families to participate in Read In Week with us by reading yourself, with your child or with someone in the community.
Don't forget to share what you've learned throughout the week using the hashtag #eipsreads. We hope you discover some amazing stories.
For more information visit eips.ca and La Samaine de Read In
Sync the School Calendar to Your Calendar
Did you know you can sync the school calendar to your own calendar? You can. Simply, visit https://www.woodbridgefarms.ca/about/calendar and click on one of the following calendar options you want to subscribe to:
Add to Google Calendar: Google calendar
Subscribe to Calendar: Outlook
Download to iCal: Apple calendar
NOTE: Options are located above the calendar.
Once you click on the calendar option you want to subscribe to, follow the instructions. Within seconds, your calendar will contain all of Woodbridge Farms' important dates including holidays, school-closures days, planned activities, events and more.
Celebrating World Teachers' Day: October 5
October 5 is World Teachers' Day! Launched in 1994 by the United Nations Education, Scientific and Cultural Organization (UNESCO), World Teachers' Day is celebrated annually around the world to recognize teachers and the integral role they play in providing quality education to students. On October 5, Elk Island Public Schools (EIPS) encourages all of its students, parents and community members to show their appreciation for their teachers and the positive impact they make on our lives.
To honour the day, EIPS is running its World Teachers' Day contest inviting friends, family, students and staff to share a story about how a teacher inspired them. Thank you to all those who have shared stories to date. Collectively they tell a story about the vital role teachers play in shaping the minds of youth and supporting their journey of success.
EIPS extends a heartfelt thank you to all its teachers for their dedication, hard work and commitment in guiding and educating our students through their kindergarten to Grade 12 years.