Back to all posts
Posted on
Monthly Update - September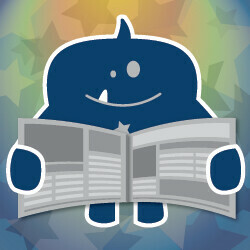 Notes from the Principal's Desk:
Welcome back! It is the eve of the first day of the 2019-20 school year! We are so excited to get started on another year and build upon past successes. Staff cannot wait to see all of those smiling, eager faces Tuesday morning! We would like to send out a heartfelt WELCOME to all of our new families that are joining Woodbridge Farms this year. We know you will fall in love with the school and community in a very short time. To all of our returning families, we cannot wait to reconnect with you and hear about all of your summer adventures!
Last Thursday, staff participated in a retreat at Elk Island National Park and the Strathcona Wilderness Center. This was a planned, first step in a new partnership with the Strathcona Wilderness Center as a part of this year's First Nations, Metis and Inuit project. Elder Bert Auger, along with other Elk Island Public Schools delegates, joined us for a day of learning about the land, the buffalo and its connection to local history. It was a fabulous way to start our first day back at school and we look forward to many opportunities for all of our students to explore local land and its history this year through a number of field trips.
Over the summer, our gym floor was completely stripped, sanded and re-lined. It looks absolutely amazing - like a brand new floor! When you have the opportunity to, stop by and check it out. Our front door replacement has been delayed until the November break.
Last year, staff observed that many students became wiggly and had difficulty focusing after extended periods of academic work. In an effort to maximize learning opportunities, we have made a slight  modification to our bell schedule. We will be implementing two additional movement breaks during the school day - one in the morning and one in the afternoon - in addition to the morning and lunch recesses. Students will now have the opportunity to get some physical activity every hour of the school day. We will be piloting this new timetable until the Christmas break.
Books, books and more books! We have many exciting things happening this year at the Farm in regards to reading. Teachers in every classroom will be implementing a new program called Readers' Workshop. This program has been piloted in a number of EIPS schools with fantastic results. Nine of our classroom teachers attended a 4-day intensive workshop last week to learn about the program and get started right away. We are also awaiting an order of over 1400 books to add to our book collection. This order was funded largely by a $10,000 donation from our Parents' Association (THANK YOU FOR YOUR SUPPORT!). It will allow us to get new, current books into the hands of our students! We have also been lucky enough to be the Sherwood Park Indigo's chosen school in the Adopt A School Program. Details will be coming out shortly to all families. The fundraising window for the program is September 14 to October 6th. This would be a great time to stock up on birthday and Christmas gifts, while helping rejuvenate our library collection. 
As you may have seen in the news, EIPS is implementing a new Personal Communication Device policy effective September 1, 2019. The policy states that children in Kindergarten through Grade 6 will not use a personal communication device during school hours, including break times and recesses. We will be developing our school's specific procedures with staff and consulting with School Council at our first meeting. We hope to keep school procedures for how this policy is implemented simple and clear for everyone. The Woodbridge Farms PCD policy will be added to our School Handbook when complete.
Our annual Meet the Staff BBQ has been set for Tuesday, September 17th from 5:00-7:00pm. Information about the event, plus details on how to order your food online will be coming home shortly. This is an excellent opportunity for you to meet your child's teacher as well as the rest of the Woodbridge Farms staff while not having to worry about dishes for one night. We hope to see everyone there!
Parental Involvement
Volunteers are an integral part of the successful operation of Woodbridge Farms. Every parent of a Woodbridge student is automatically a member of the Parents' Association. Stay tuned for details about our first School Council/Parents' Association meeting which will take place near the end of September. EVERYONE is welcome and your input is valued!
SEPTEMBER
Sept 2 Labour Day – No School 
Sept 3 First Day of School
Sept 3-6 Staggered entry for Kindergarten
Sept 4 Welcome Back Assembly 9:00 AM
Sept 4 Early out 2:13 PM
Sept 9 Photo Day
Sept 9 Annual Fire Safety Inspection 1:00 PM
Sept 10 Photos TTh Kindergarten
Sept 17 Meet the Staff BBQ 5:00 – 7:00 PM
Sept 26 Terry Fox Run 2:00 PM
Sept 30 Orange Shirt Day
OCTOBER
Oct 2 Staff Meeting – early out 2:13 PM
Oct 4 Monthly Update Published
Oct 5 World Teachers' Day 
Oct 7 Assembly 9:00 AM – Read in Week Kickoff
Oct 7-11 Read in Week: Bringing Stories to Life
Oct 11 Professional Learning Day - No School
Oct 14 Thanksgiving Day – No School
Oct 16 -17 Photo Retakes
Oct 21-25 Soles 4 Souls Shoe Drive
Oct 22 Grade 6 Immunizations Round 1
Oct 25 Family Dance
Oct 31 Halloween (PM activities)
School Information Items:
Do you have unused books at home?
On our school website, we have a list of series books that we're looking for. If you have gently used books from our list that you would like to donate, please bring them by the school. These books will be used in classroom libraries throughout the school. To see the list check out our Learning Commons page.
Division Information Items:
Pay School Fees Online!
School fee information for the 2019-20 school year will be posted on the PowerSchool Parent Portal in late September. All fees are due within 30 days of being posted. To access your fee information, simply log in to the PowerSchool Parent Portal and go to "Student Fees." There you can view your fees and pay online using Visa, MasterCard or INTERAC Online—when available from your financial institution.
Don't forget to log in to the PowerSchool Parent Portal regularly throughout the year. Fees are often added to your child's account to cover the cost of certain school activities such as field trips, class projects, athletic-team fees and more. 
If circumstances exist where you are unable to pay your student fees, you can apply to have fees waived by submitting an Application for a Waiver of Fees. The application deadline is Dec. 15, 2019.
For more information about school fees, waivers and payment deadlines visit eips.ca/schools/fees. Alternatively, contact Karlie Wells, Registrar at Woodbridge Farms at 780-464-3330.
Sync the School Calendar to Your Calendar
Did you know you can sync the school calendar to your own calendar? You can. Simply, visit https://www.woodbridgefarms.ca/about/calendar and click on one of the following calendar options you want to subscribe to:
Add to Google Calendar: Google calendar
Subscribe to Calendar: Outlook
Download iCal: Apple calendar
NOTE: Options are located above the calendar.
Once you click on the calendar option you want to subscribe to, follow the instructions. Within seconds, your calendar will contain all of Woodbridge Farm's important dates including holidays, school-closures days, planned activities, events and more.
Update Your PowerSchool Information
The PowerSchool Correction and Verification Form is now available online, which replaces the paper form sent to families each fall. Families can use the form to access and update their child's information—including address, parent and guardian information, emergency contacts and any medical information. Reviewing and updating the form ensures the school has the most up-to-date information regarding your child. All Woodbridge Farms families are asked to review their child's PowerSchool Correction and Verification Form by Sept. 20, 2019.
For more information about the PowerSchool Correction and Verification Form and opt-out options contact the school directly.
NOTE: Parents or guardians who've opted out of having the Correction and Verification Form visible on PowerSchool, will receive a paper version to review from the school.
EIPS Launches New Cellphone Policy
Elk Island Public Schools (EIPS) Board of Trustees has approved a new policy regarding cellphones. Policy 24, Personal Communication Devices outlines how students and staff use cellphones and personal devices within EIPS schools. The goal: To ensure all students use technology responsibly and develop skills in digital citizenship.
To develop the policy, the Board undertook a comprehensive review of the Division's existing procedures and practices used to oversee the use of student-owned technology in the classroom. It also conducted extensive public consultations with students, teachers, school administrators and EIPS families. Overall, the feedback was invaluable and provided a clear picture of how to best manage the use of these devices.
Policy highlights:
Students in kindergarten to Grade 6: No access to cellphones or personal devices during the school day, including during breaks and the lunch hour—the only exception, students with a diagnosed medical condition or an identified inclusive-educational need.
Students in grades 7 to 9: No access to cellphones or personal devices during class time—the only exceptions, students with a diagnosed medical condition or an identified inclusive-educational need, and when given permission by a teacher for a specific educational task or purpose. Students can access their device during identified break periods, including between classes and the lunch hour.
Students in grades 10 to 12: No access to cellphones or personal devices during class time—the only exceptions, students with a diagnosed medical condition or an identified inclusive-educational need, and when given permission by a teacher for a specific educational task or purpose. Students can access their device during spare periods and identified breaks, including between classes and the lunch hour.
The purpose of the policy is to ensure learning takes place in an environment with fewer distractions. When students can focus on what's taking place in the classroom and can interact directly with the teacher and other students, they're in a better position to grow and succeed.
Improving Home-School Communication
To enhance communication between families and schools, Elk Island Public Schools (EIPS) has developed a how-to guide entitled, "Communication Protocol for Schools." Topics include appropriate channels to use, standard formats and structures, timing and sequencing for regular and ongoing home-school communication, and ways to bring forward questions or concerns. The manual also offers useful tools and resources schools and families can use to enhance face-to-face meetings, email communication and various social media efforts.
 Communication Protocol for Schools
Enhancing literacy and numeracy
As part of Elk Island Public Schools' (EIPS) ongoing efforts to enhance the literacy and numeracy of students in all grade levels, the Division is once again administering the STAR 360 and Math Intervention/Programming Instrument (MIPI) assessment tools in the 2019-20 school year. The tools focus on literacy and numeracy, are digitally based and offer an opportunity for students to demonstrate their learning. The goal: To provide timely information to teachers, help enhance classroom instruction and ensure student learning needs are identified.
In September and May, EIPS students in grades 1 through 12 will complete the STAR 360 assessment, which evaluates reading comprehension. The assessment takes approximately 20 minutes and is administered on a digital device. Also, in September, students in grades 2 through 10 will complete the MIPI assessment, which is a mathematic screening tool used to inform teachers about a student's math skills. For students in grades 7 through 10, the MIPI takes approximately 50 minutes, and for students in grades 2 through 6 it takes approximately 20 minutes. The results offer the teacher a clearer picture of a student's learning needs and help determine if subsequent instructional planning is required.
The scores of the assessments aren't used toward a student's grade, and there is no need to study ahead of time. The tools simply provide the teacher with information to better understand where each student is in terms of reading comprehension and mathematic ability. If, after analyzing the results, it's determined a student can benefit from extra support, the teacher will contact the family to discuss possible support strategies.
For more information about the Division's STAR 360 and MIPI assessment tools, contact EIPS Supports for Students at 780-464-3477.
Caregiver Education Series
The Division, in partnership with Alberta Health Services and Elk Island Catholic Schools, is hosting a series of caregiver information sessions focused on ways to support students' mental health. The sessions are free and geared toward parents, caregivers, teachers and community members who want to learn more about challenges impacting children and adolescents. This year, session topics include anxiety, ADHD, depression, self-harm, technology, teens and teaching leadership skills, and more.
Visit the Division calendar to see all scheduled caregiver sessions.
Quick Facts: Video surveillance
Did you know each EIPS bus is equipped with video surveillance? Video surveillance and equipment helps:
ensure the safety of all students, drivers and property; and
discourage destructive acts.
On a regular basis, EIPS Student Transportation reviews the video recordings, in accordance with the Freedom of Information and Protection of Privacy Act (FOIP). The recordings assist the department with monitoring student and driver conduct and may be used as evidence in a disciplinary matter.
For more information about the collection, use and disclosure of personal information, contact the EIPS FOIP Co-ordinator at 780-464-3477.