Back to all posts
Posted on
World Waterpark Fundraiser!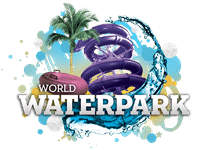 WEST EDMONTON WATERPARK FUNDRAISER
We are selling tickets for the waterpark for Sunday, June 3, 2018 from 9:00AM to
11:00AM with the STAY ALL DAY option. The park will be open to ticket holders only for the first two hours.
Tickets will be $15.00. Please return the order forms to the school by Friday, April 20, 2018. Please make cheques out to WBFPA.
Tickets will be handed out at a later date after they are picked up from West Edmonton Mall.
If you have any questions please email the event coordinator Tara at wbfpa.hotlunches@gmail.com.