Monthly News!
Welcome to February in Grade 6T! 
This e-teacher page is a means for you to stay abreast of upcoming units of students and events throughout each month. 
We have started off this 2019 with lots of learning and activity.  This month we begin our second half of the year.  We will be moving much more quickly through our work in anticipation for the Provincial exams and the end of elementary school
Please ask your child about his/her learning each day.  This will not only keep you informed, but it will also help your child review information presented in class.  I also encourage you to remind your children to read nightly, review Math facts daily and always be prepared for class activities.
Please refer to this e-teacher page for the latest information about units of study for each upcoming month.  As well, I will keep a list of important dates to remember for that month as well. 
Language Arts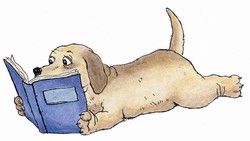 This month in Language Arts we will be focusinig on a variety of things:
1.  Reading - Guided Reading for Grade 6
                 - Novel Study - The Breadwinner
                 - Book Share novels (various)
2.  Writing - Empowering Writers
3.  Spelling - Boggle blitz and High Frequency words
4.  Grammar work, Handwriting practice
Math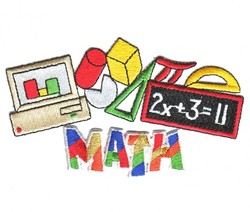 This month we are completing our unit on Fractions, Ratios and Percents. We will then be beginning our next unit in Math called Geometry and Measurement.  In this unit students will learn how to construct and compare triangles, describe and compare regular and irregular polygons, develop formulas for the perimeters of polygons, the area of a rectangle, and the volume of a rectangular prism.
Science
This month in Science, students will be completing our unit called Flight.  In this unit, students will conduct tests on models of parachute, hot air balloon and airplane designs to learn about the principles of flight.  Students will learn about the 4 forces of flight and understand what controls on a airplane allow the plane to manoeuver in the air.  Students will also identify the differences between aircrafts and space crafts.
Social
This month in Social Studies students will be finishing our next unit call Provincial Government.  In this unit, students will investigate how a provincial government is formed, elected, and governed.  They will also learn about the responsibilities of this government and how citizens participate in this government.
Other
Some other information that may interest all of you:
In Gym, students will participate in volleyball.
In Art, students will be working on optical illusions.
In Health, students will be learning about Wellness Choices.
In French, students will be learning about sports.
Dates to Remember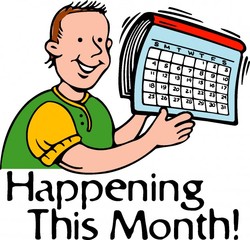 Friday, February 1 - Ski Trip Grades 4-6
Monday, February 4 - Tuesday, February 5 - Bottle Drive (bring in any used bottles for deposit)
Wednesday, February 6 - Early Dismissal - 2:15 pm
Wednesday, February 6 - Assembly - 9:00 a.m.
Thursday, February 7 - Friday, February 8 - Teacher's Convention (no school)
Thursday, February 14 - School spirit day - wear red, pink, or white
Friday, February 15 - PD Day (no school)
Monday, February 18 - Family Day (no school)
Wednesday, February 27 - Pink Shirt Day - stand up to bullying
Please remember, if at any time you need to speak with me regarding your child's education, any difficulties he/she may be experiencing, or clarifications on matters at school that require more than a note in the agenda, please contact me at the school and we can arrange to make an appointment to discuss matters. I am not always available before or after school without notice and your concerns may not be able to be addressed if you happen to just pop in. Setting up a time to meet with me is your best route of action. I thank you in advance for your consideration and I appreciate your understanding.